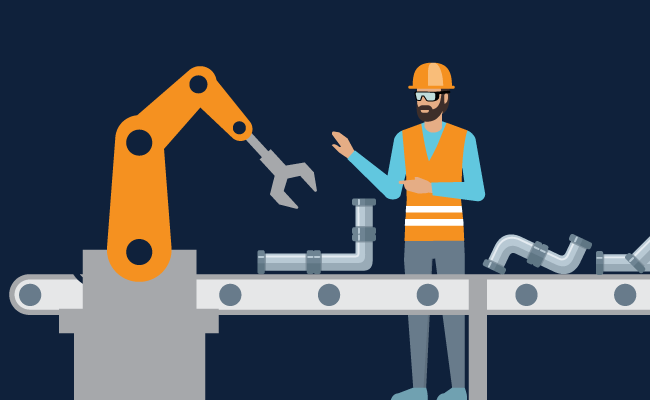 CHALLENGE
Advanced Drainage Systems (ADS), an Ohio-based manufacturer of plastic pipes and water management products with 62 locations across the U.S., provides a variety of drainage solutions, primarily for the construction industry. Each year, they required long-term temporary workers for their busy season, which typically runs from March through September. Having experienced staffing issues in the past due to a decentralized staffing model, ADS realized the need for a more cohesive strategy, so they sought out help from several staffing companies, including PeopleReady.
SOLUTION
PeopleReady presented ADS with a clearly defined implementation plan and competitive pricing structure to accomplish their hiring goals on time and on budget. Additionally, they provided solutions for many of their other workforce management issues. For example: Since each of their locations operated on different pay and timekeeping systems instead of following a companywide process, they recommended using their app, JobStack. With JobStack, locations would be able to track hours all in one convenient spot, and they could request additional workers and rate their performance.
ADS was impressed with PeopleReady's ability to streamline the staffing process, as well as their national footprint and their transparency. After months of conversations, ADS selected PeopleReady as their staffing partner, initially awarding them 15 of their locations.
RESULTS
Since partnering with PeopleReady, ADS has continued to see more consistent performance and attendance from their workers. Meanwhile, they have attracted a larger roster of recruits because of pricing model adjustments. One location in particular found that raising their pay rate by just 50 cents brought in 30 new applicants, giving them more qualified workers to choose from. Since then, other locations have followed suit.
With their consultative approach and attention to detail, PeopleReady has become a trusted advisor and strategic partner for ADS, helping to initiate important conversations that produce action and results. They have installed a weekly meeting with company stakeholders to share updates, collect ideas and spark discussions about future staffing needs.
PeopleReady is now in talks with ADS about becoming their primary staffing vendor across their entire business. Having steady support has given ADS confidence that they will have the workers they need when it matters most.
Need manufacturing staff for your business?