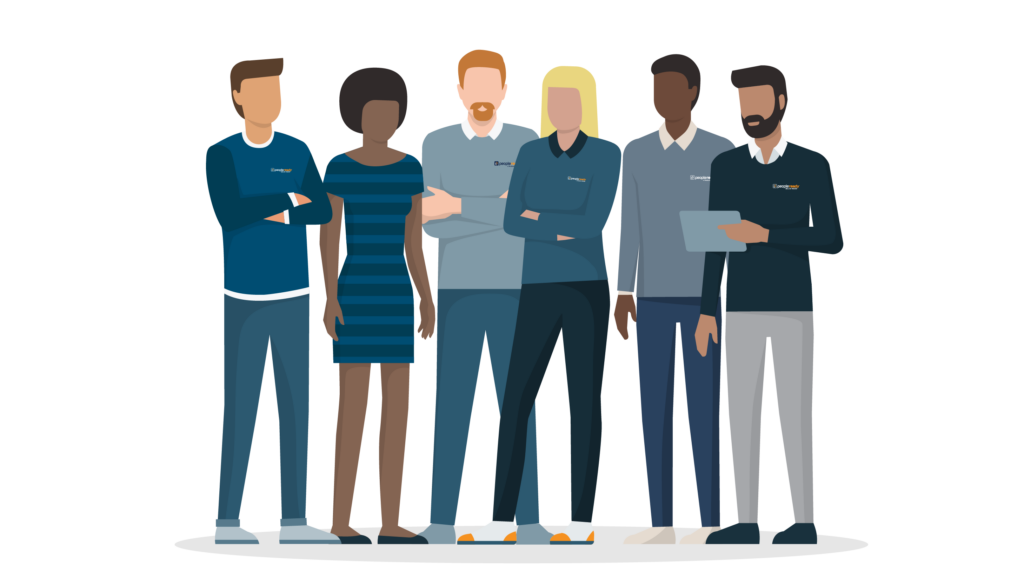 The blue-collar workforce has different expectations after the COVID-19 pandemic. They helped jumpstart the Great Resignation, citing low pay, poor treatment, and no growth opportunities. The resulting labor shortage now finds approximately 10 million open positions across many industries, but only 8.6 million workers to fill them, according to the Bureau of Labor Statistics.
In a job seeker's market, employers are under pressure to offer higher wages and more benefits to attract and retain the workers they need. Partnering with a staffing company can help you find top candidates while keeping overall costs down. Let's take a closer look at a staffing company's rates along with the benefits and cost savings associated with this partnership.
Breaking down your staffing company's bill rate
Overall, your bill rate is the complete cost that you are paying for your temporary workers, government taxes and benefits — plus the services of the staffing agency and their ongoing support. Here are some key definitions to know:
The pay rate is the amount of money that the staffing company is paying temporary workers that they are placing within your business.
The bill rate is the pay rate plus additional costs the staffing company designates for their services.
These additional costs include local, state and federally mandated taxes and expenses that impact the bill rate of temp staffing agencies. Some of these statistics will vary by state or certain mitigating factors; others are altered by changes in the law. As of May 2022, the taxes and fees are:
Federal Insurance Contributions Act (FICA): Social Security 6.20% and Medicare 1.45% for a 7.65% total.
Federal Unemployment Tax Authority (FUTA): FUTA taxes account for the first $7,000 paid to each worker at a 6% rate.
General and Administrative Expenses (G&A): These expenses account for your daily overhead and operating costs, including corporate payroll, taxes, benefits, rent and equipment, along with any advertising or marketing campaigns, and more. The range varies depending on the industry.
State Employment Tax Authority (SUTA): Varies by your home state.
Workers' Compensation (WC): This figure will also vary by state as well as the type of job.
The above taxes and fees are folded into your staffing agency bill rate so that your payroll process is as accurate and streamlined as possible.
The costs you save by partnering with a staffing company
No matter what your industry or location, it takes valuable time and money to advertise your job postings and interview new workers. Plus, the hiring process often draws your attention away from other important responsibilities. Given that the labor shortage has also introduced further backlogs, delays and supply chain issues, efficiency needs to be prioritized.
That's where temporary staffing services come in. While partnering with a staffing company may involve some upfront costs, there are significant savings as well. For example:
Recruiting and interviewing costs: LinkedIn estimates a median time to hire of up to 49 days for certain industries. Working with a staffing agency helps you to streamline the staffing process while saving money on screening, background tests and onboarding activities.
Hiring costs: The U.S. Department of Labor claims a bad hire can cost your business 30% of your employee's first-year earnings. A staffing agency provides reliable and vetted workers who have the skills and experience you need. As a result, you avoid bringing on the wrong person for the job and hurting productivity.
Staff replacement and turnover costs: The cost of replacing an individual employee can range from one-half to two times the employee's annual salary, according to a Gallup study. A staffing agency helps you avoid bad hires that can impact team morale and increase employee turnover.
Staffing solutions that will help you find the right workers for your business
Above all, partnering with a staffing company is an investment in your business. PeopleReady and our staffing experts are here to give you time back with our staffing solutions. These include recruitment, onboarding and other staffing duties that take up long hours and hard work. Our services are also designed to save you money that can be used to support other business activities and secure your future growth.
PeopleReady has a community presence in 600-plus markets throughout North America and knowledge of local and state employment laws, along with deep expertise in a variety of industries. Unlike many temp staffing agencies, we also have an app, JobStack, which provides 24/7 staffing services. JobStack lets you place orders for workers, submit hours, and manage scheduling right through the app.
Looking for staffing solutions?