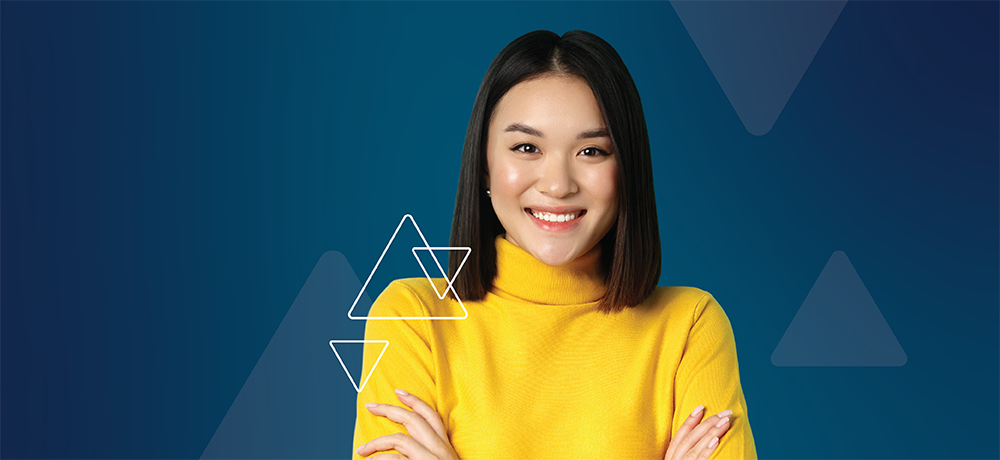 Where you can find the best jobs for students in college
About 40% of full-time college students are employed at the same time they are enrolled in school, according to the National Center for Education Statistics. If you're a college student looking for temp jobs hiring in your area, you need ones that are flexible and can fit around your class schedule. PeopleReady shares the best temporary and part-time jobs for college students that give you the flexibility and experience you need.
The best retail jobs for college students offer a variety of experiences
College students have many of the skills needed to succeed in retail: organization skills, being detail-oriented and the ability to meet deadlines. After all, you organize notes for classes, focus on important points when studying, and create high-quality work to ensure better grades. The best side jobs for college students are available at retailers around the country. The retail industry also offers scheduling flexibility so that you can still attend classes and extracurricular activities.
Retail sales associate: Sales associates have a vast knowledge of the company's products that they share with customers to help find the items they need. In this role, you'll engage with customers directly, which makes it perfect if you're outgoing and like to meet new people.
Merchandiser: Merchandisers help maintain displays of popular items, keeps inventory organized, and order new supplies before products run out.
Cashier: Cashiers handle the payment process, which may include cash, card or digital payment options. As needed, you'll manually enter price changes for sales and coupons. You may also be responsible for processing product returns and refunds.
Sign holder: If you like to work outdoors and interact with the public, working as a sign holder could be for you. You'll stand outside the store with signs promoting the store's location, products or current sales to attract customers to the business. You'll also have a strong understanding of the store's products and current sales to help answer customer questions and drive purchases.
Hospitality jobs are actively hiring
The best jobs for college students offer scheduling flexibility in an exciting environment. Hospitality and food service jobs can be rewarding since they offer a wide variety of experiences.
Jobs in hospitality:
Host or hostess: A host or hostess is a customer's first point of contact, acting as a representative for the company. They answer guest questions and manage reservations and offer general assistance. You'll also chart each server's station along with the table layout to ensure ease of communication between guests and servers.
Front desk agent: Working as a front desk agent or concierge in a hotel allows your personality to shine through. You're the first person to greet guests, along with registering them, handling reservations, and providing room keys. During their stay, you'll also be their point of contact, helping them with any questions or concerns.
Guest service representative: As a guest service representative, you'll help resolve client questions and concerns. If a customer has a problem with a product, you'll provide solutions based on the company's policies, and will help expedite the process to ensure their issue is resolved.
Food service jobs are in high demand
Temporary jobs in food service are a recipe for success for those interested in a culinary career. Whatever venue you work in, food service roles are perfect if you enjoy a fast-paced environment. As a food service worker, you may work in a restaurant, sports stadium, entertainment facility or any number of other locations.
Jobs in food service:
Catering assistant: Catering assistants are known for their organizational and multi-tasking skills. In this role, you're responsible for making table settings, setting up buffet stations, and preparing food items. They also manage orders and inventory ahead of time to ensure there are no supply shortages during the event.
Banquet server: Banquet servers greet guests upon arrival to the venue, serve beverage and food orders to guests and prepare settings. This job is perfect for students who are outgoing and enjoy meeting new people. They may also ask for your opinion for their orders, allowing you to show your personality while also enhancing their overall dining experience.
Restaurant server: As a waiter or waitress, you'll attend to diners throughout their meal by taking their orders, bringing food to the table and handling their payment. Since many college students work as servers, you'll also enjoy the social aspect and network opportunities this job provides. Plus, you'll have the opportunity to make tips that can help pay for classes, books and other school needs.
Cook: Being a line cook or prep cook can often be the first step toward a leadership role in the kitchen. This job's duties include, for example, setting up their station with supplies, preparing ingredients as necessary, and complying with all sanitary and safety standards. You'll work with the rest of the kitchen team to ensure the food comes out on time.
Event jobs offer excitement and the opportunity to socialize
Looking for a chance to get up close to the action? Here's your chance! Venues of all types need event staffing support for concerts, games and other fun events. Event jobs are some of the best part-time jobs for college students. That's especially for those who are friendly, outgoing and thrive in fast-paced environments.
Jobs in events:
Parking attendant: As a parking attendant or valet, your job is to safely park a guest's vehicle and return it to them later. In this role, you need to be able to think quickly, prioritize tasks and stay calm under pressure.
Usher: Ushers may greet guests as they arrive, take their tickets and show them to their seats. You'll know all the ins and outs of the venue, enabling you to assist them if they need directions to the restrooms, concessions or merchandise stands.
Concierge: As a concierge, you are the first person to greet guests, along with handling their ticket orders and providing instructions about the venue. You'll also be their point of contact, helping them with any questions or concerns.
Delivery driver: Being a delivery driver is a great way to get out on the open road while earning a paycheck. In this role, you'll review orders to ensure the correct items are delivered to the corresponding location in a safe but timely manner.
How PeopleReady offers access to the best jobs for college students
Approximately 80% of college students will change their major at least once before completing their undergrad degree. While you may have a specific career path in mind, the best jobs for college students teach skills that benefit you throughout your entire career.
Temporary staffing company PeopleReady gives you access to temporary and part-time jobs to hone your skills and learn new ones. Meanwhile, our JobStack app allows you to view PeopleReady jobs based on your location and field of interest. As a result, you can find the best part-time jobs for college students in your local community while still getting your education.
How to start working with PeopleReady right now!
First, download the JobStack app.
Then once you create a JobStack profile, you'll be able to search jobs in your local area and preferred industries.
After that, select the jobs that fit your interests.
With jobs available 24/7, you'll also get to choose your schedule: days, nights or weekends.
Most of our jobs pay on a weekly basis, and some pay within 24 hours.
Looking for part-time or temp jobs?