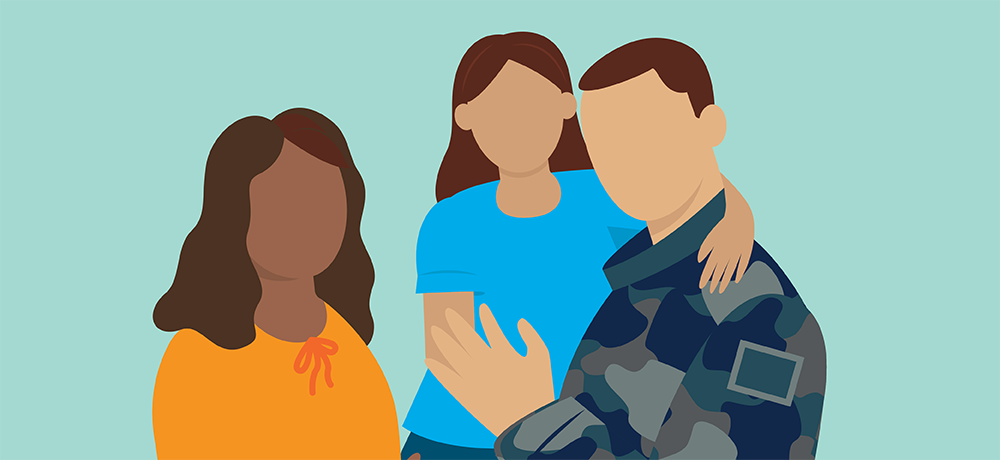 Where to find jobs for veterans in your local area
Nearly 70% of military veterans consider finding employment to be the biggest challenge they face when transitioning to civilian life, according to an Oregon State University survey. However, your unique experiences as a veteran can be a great asset in the job market. PeopleReady shares our list of best jobs for veterans where you can make the most of your skills and experience.
Construction offers flexibility and career growth potential
The U.S. Bureau of Labor Statistics notes that the construction industry will add about 400,000 new jobs from 2020-2030. If you're interested in a career in construction, many construction firms have jobs hiring veterans that are open to enlisted soldiers and require no previous experience.
Jobs in construction:
General construction workers: Working as a general construction worker is a potential gateway to more advanced jobs in construction. Typical duties as a general construction worker may include loading, unloading and distributing materials; working with a team to construct structure bracing or scaffolding; or preparing trenches and backfilling holes.
Heavy equipment operators: The military has likely given you training on state-of-the-art technology and equipment. Construction firms use similar tools and resources—and they are always adopting new ways to further streamline job functions and improve worker safety. Veterans can become licensed or certified in a variety of areas that require heavy equipment operator skills.
Flaggers: Flaggers work in teams and communicate via radios to ensure the safe flow of traffic around job sites, protecting your fellow workers and passersby alike. Training and certification can lead to more advanced, higher-paying roles—traffic control technicians and traffic control supervisors, for example.
Skilled trades offers flexibility and career growth potential
Many military veterans thrive in jobs in skilled trades, which require workers to organized and calm in a fast-paced environment, something that you practiced often during your training.
Jobs in skilled trades:
Many construction workers eventually go to trade schools, which are more affordable and require less of an overall investment than most four-year colleges. Plus, trade schools often have discounts or special programs for veterans. With a trade school certification, you'll have even more career growth opportunities.
Carpenters: Carpentry is the biggest of all trades, with nearly 1 million jobs in the U.S., according to the BLS. Carpenters construct, repair and install building frameworks and structures made from wood and other materials.
Plumbers: Plumbers assemble, install, or repair pipes, fittings, or fixtures of heating, water or drainage systems, according to specifications or plumbing codes. Also, this role offers the opportunity to make money in a secure line of work while being part of your local community.
Electricians: Electricians have specialized skills and experience in working with a commercial or residential property's electrical systems. They may help install electrical systems or repair downed wires, among other tasks. Employment of electricians is projected to grow 9 percent from 2020 to 2030, according to the BLS.
HVAC technicians: HVAC technicians install, maintain and repair heating or cooling units. This job is ideal for veterans who have experience working with mechanical equipment.
Veterans can thrive in manufacturing and logistics jobs
Due to the growth in online shopping, jobs in manufacturing and warehousing are on the rise. The manufacturing skills gap in the U.S. could result in 2.1 million unfilled jobs by 2030, according to a new study by Deloitte and The Manufacturing Institute. These jobs serve as an opportunity to apply your teamwork and organizational skills to meet high production rates while maintaining quality. Meanwhile, your enhanced skills can lead to growth opportunities including supervisory and project management roles.
Jobs in manufacturing and logistics:
Equipment setup assistants: These workers enhance safety by evaluating the calibration status and settings of the machines. In some situations, they are also responsible for making basic repairs.
Product assemblers: Product assemblers typically work for factories, warehouses and manufacturing plants to help assemble products. They also check product quality and organize products for shipment. People interested in this work enjoy working with their hands and being part of a team.
Forklift operators: Forklift operators are responsible for moving goods around factories, warehouses and other job sites. They may use a forklift to stack boxes for storage purposes or unload incoming deliveries.
Inventory managers: These leaders manage a team of warehouse employees to receive and record new stock. Their duties include evaluating shipments, recording deliveries and review supplies.
The industrial energy field offers a variety of career paths
The energy sector is also seeing rapid growth as more people embrace the benefits of solar energy. Demand for solar installers will grow by 52% by 2030, according to the BLS. Many veterans are drawn to these positions, allowing them to expand on the mechanical skills they learned in the military. Over time, they can grow into leadership roles, including foremen, project managers and team leads.
Jobs in industrial energy:
Solar installers: Solar installers install and maintain solar panels for businesses, residential homes and on federal land. They are also responsible for ensuring safety standards and code are met.
Iron and steelworkers: Iron and steelworkers fabricate the structure of buildings, bridges and roads. Depending on the project, they may also help repair older infrastructure to ensure safety, and check fitted pieces are correctly attached. If necessary, they'll make changes to make attachments more secure.
Equipment operators: Equipment operators may use cranes, forklifts, excavators or dump trucks to support other team members during construction or demolition.
Hospitality and events jobs are actively hiring
While the duties differ with each position, many of the same skill sets needed for hospitality and events workers relate to your military service. For example: the ability to multi-task and make quick decisions and the ability to stay calm in stressful environments. Hospitality and event jobs also let you meet different people and enjoy new experiences.
Jobs in hospitality and events:
Catering assistants: At most events, catering assistants are responsible for loading and unloading supplies, setting up buffet stations and preparing food ingredients. They also manage orders and inventory ahead of time to ensure there are no supply shortages during the event.
Cooks: Cooks plan and prepare food items to ensure a first-rate dining experience and excellent service for their guests. They ensure proper food handling and storage and follow all safety standards.
Bartenders: Bartenders mix and serve drinks while delivering exceptional customer service. In addition, they maintain the bar area, monitor the cash drawer at the bar and perform inventories.
How PeopleReady PROVIDES THE BEST JOBS FOR veterans
PeopleReady and our parent company, TrueBlue, Inc., are committed to veteran hiring, helping military veterans and their spouses find jobs with employers in their local area. Our active presence in 650-plus communities means we have relationships with veteran hiring programs and veteran hiring organizations as well as local companies that host veteran hiring events.
PeopleReady gives job seekers access to part-time and temporary jobs that allow you to work around your schedule, enabling you to make money and enhance your skills. Plus, many of these jobs can help you define your career path and often lead to full-time employment.
Meanwhile, with our JobStack app, you get access to available jobs 24/7. Whenever you're ready, just download the application and complete the registration process through the app. Most of our jobs offer daily or weekly pay.
Looking for work in your area?
For construction and skilled trades jobs