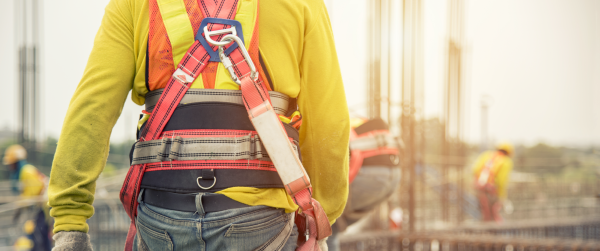 Safety first.
It's not just a catchphrase, it's a guiding principle here at PeopleReady—and hopefully, it's top of mind for you whenever you head out to any job. After all, every job involves some safety risks, though some more than others. That's especially true in the warm summer months.
We're not trying to scare anyone, but we do want to stress the importance of staying alert and exercising caution on a job site. Your safety is always our top concern—and for good reason: There are several injuries that can put you in harm's way and keep you from working. Obviously, no one wants to get hurt, and no one wants to spend days, weeks, or even months recovering.
To help you keep an eye out for safety hazards, we've put together a list of common workplace injuries that keep workers out of commission:
Overexertion
Overexertion might be the first workplace injury to come to mind since it's usually among the most common. Think of a worker hurting their back moving a heavy box. These injuries happen regularly because they can result from mistakes we all make when we're fatigued or distracted, like not following the age-old wisdom of lifting with your legs, not your back.
Falls
Workplace falls are typically separated into two categories: falls from heights and falls on the same level. Falls from heights (or between floors) occur when a worker falls from a higher location like scaffolding or a roof. Falls on the same level can occur when you slip or trip over an object. In many cases, the easiest way to prevent falls is just to be alert.
Repetitive Motions
These injuries might sneak up on you because they're not the result of a big event. They occur after repeatedly performing a small, seemingly innocuous task over and over again. The wear and tear on your muscles builds up over time and eventually you find yourself with an injury or condition (such as carpal tunnel syndrome) from overuse.
Cuts, Punctures or Scrapes
We spend a lot of time stressing the importance of personal protective equipment (PPE), and although you might consider it obvious advice, there's a reason for it. Common injuries like cuts, punctures, and scrapes are largely preventable if you're wearing the appropriate gear. These accidents occur when you're not protected or you don't have control of an object because you're not wearing the proper equipment.
Now you know some common workplace injuries. So what are some tips to keep in mind to stay safe when you're on the job site?
Always wear the appropriate PPE
Pay attention to your surroundings
Report any safety concerns
Don't perform any task if you don't feel properly trained or protected
If you experience any injury (even if it seems harmless), report it immediately.