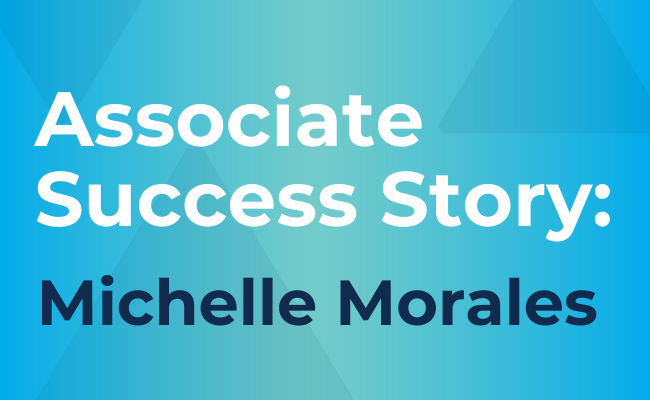 Since 2018, PeopleReady associate Michelle Morales has worked for us on a few different temporary and part-time hospitality jobs through our Wichita, Kansas, branch office.
"PeopleReady is a good company with good pay and caring people," Michelle says. "I have worked [with them] from time to time, and they have proven to be a reputable service. I have always paid special attention to their messages when they have a job opening, whether it be for a day, a week or even longer."
In 2020, Michelle mentioned to her branch team that she was interested in full-time employment. Soon after that conversation, PeopleReady had a job become available with Eurest Dining Services at a Boeing facility in Wichita. As luck would have it, Michelle met all the requirements for the job.
"It was a great fit for everyone involved," says Adrian Law, the Wichita branch manager. "The contact for Michelle's job says that they are so grateful for the help."
Michelle's assignment with Eurest Dining Services was an instant success. Their hiring manager expressed gratitude for Michelle's work ethic along with her communication and problem-solving skills. In fact, they were so impressed with her performance that they worked with PeopleReady to bring Michelle on as a full-time employee.
"I have hit the jackpot! I was able to land a permanent position with a company I have been trying to get my foot in the door of for at least a decade, and PeopleReady gave me that chance," Michelle says. "When you work with PeopleReady, a world of opportunity opens up!"
PeopleReady puts work within reach for today's job seekers
Whether you're looking for additional income or simply interested in gaining experience and building new skills, PeopleReady has temporary jobs available for you right now. With our app, JobStack, you get convenient access to temporary jobs in a variety of industries:
Hospitality/events and venues
Retail
Manufacturing and logistics
Construction
And more!