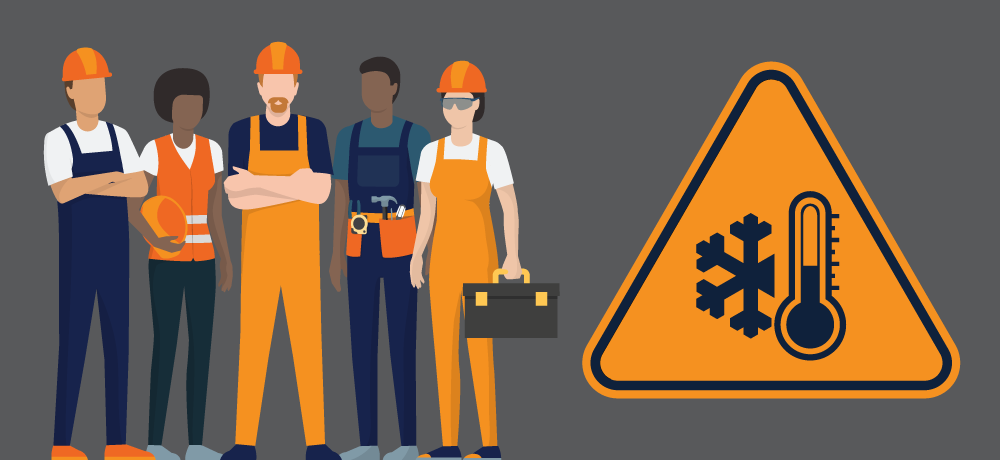 With winter weather adversely impacting road conditions in many states, it's important to pay extra attention to the road during your commute. Being aware of your surroundings can make the difference between a harmful accident and getting home safely. Here are some essential tips from PeopleReady on how to drive safely this season.
Essential tips for winter safety
Remove ice and snow from your vehicle to ensure maximum visibility. Falling ice and snow from your vehicle can also be hazardous for drivers around you.
Always wear your seatbelt. Not only can this save your life if an accident happens, but it's also the law.
Brake and accelerate lightly. Sudden and strong movements may cause your vehicle to spin out of control.
Don't speed. Chances of a crash increase when you drive faster than the traffic around you, and icy roads only add to the risk.
Watch out for ice. Even when it's sunny and clear outside, there is still a risk of dangerous ice on the road. Be on the lookout to avoid slipping out of control.
Be patient. While it may be frustrating to wait behind a large truck, they are heavier and take longer to make a complete stop. Don't cut in front of large trucks and make safe decisions when navigating around other vehicles.
Hold your steering wheel firmly. Guarantee you have control over your vehicle. Sharp and sudden moves can cause loss of control.
Use extra caution when approaching and crossing overpasses and bridges. These tend to freeze more quickly than other roads.
Put your phone away. Texting while driving is dangerous even in safe driving conditions. Responding to text messages or checking Facebook can wait until you're safely parked.
PeopleReady provides winter job options
The winter season brings many job opportunities in a variety of industries, from retailers who need seasonal workers for the holidays to hospitality workers at popular winter vacation destinations. PeopleReady and our app, JobStack, let you find jobs in your area so you can choose the jobs with the right commute for you. With 24/7 access to JobStack, you can easily find on-demand jobs whenever you need to find extra work. These jobs include:
Retail: Merchandisers, store update assistants, cashiers.
Warehousing: Machine operators, sorters, shipping and receiving workers.
Hospitality: Housekeepers, parking attendants, prep cooks.
Cleaning: Janitors, building cleaners, laundry attendants.
Events and venues: Concession workers, ticket-takers, ushers.