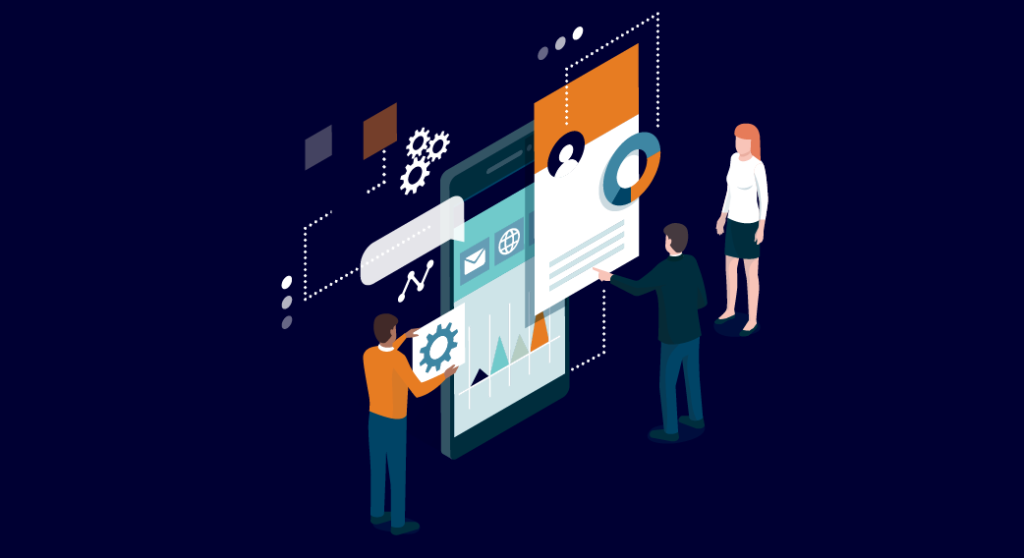 We're living in the era of mobile apps. They're not just a fad; they're part of our lives. Although most us are reliant on apps to do pretty much everything in our personal lives—from ordering dinner to setting the thermostat—we don't depend on them nearly as much in our professional lives. That's not because apps can't improve our workplaces; many employers haven't seen just how effective apps can be. Whether you're operating a large warehouse or a small startup, there's a place for apps in your business. PeopleReady has put together a list of five ways mobile apps can boost your business.
Increase productivity
If you've ever found yourself focused in a game on your phone, you might be thinking apps are a distraction, not tools for efficiency. Luckily, there is an app for basically everything, and that includes the workplace. Consider project management apps, which can bring transparency to your process so that everyone on the team knows a project's status and can plan accordingly. The more information your team has, the less time they spend asking for updates, going to the wrong people with questions, or being caught off guard by developments.
Enhance time management
Today's workplace motto seems to be "do more with less," and that means every minute is valuable—literally. "Time is money" isn't just an expression. Yet, many businesses have no system to track their workforce's time. This isn't about keeping track of when someone clocks in or out. Good time management means understanding what your team is working on, identifying its top priorities, and adapting accordingly. If you look at your team's time tracking and realize half their time is spent on a low priority project while more urgent matters are taking a backseat, you can course correct. The same transparency that leads to increased productivity can also lead to better time management.
Improve collaboration
Whether your workers are remote, you manage multiple job sites, or your entire team works within the same building, collaboration is fundamental to any successful business. After all, one study found that companies that communicate effectively are 4.5 times more likely to retain the best employees. The key to great collaboration is to remember that it's multidirectional: manager to employee, employee to employee, and employee to manager. You want a workplace culture that invites communication and collaboration, and the right app can help. Apps like Slack make it easier to have a quick chat with a teammate or the entire time without filling up their inbox with another email no one wants to read. Whichever app you choose, find one that makes sense for your work environment.
Engage with Gen Z
Today's youngest workers are part of Gen Z, and research shows that 55% of them are on their phone for more than 5 hours a day. If you want to gain the attention of this growing workforce, an app is your best bet. They are already used to communicating via app and looking at their phones frequently. In fact, they probably expect to use at least one app on the job, so you could be hurting yourself if you're avoiding apps. The first step to getting in front of them begins with the job search. Let prospective employees find your jobs via an app like JobStack, which lets workers browse open work orders and select the ones they want.
Diversify your workforce
Diversity matters in more than one way: A workplace filled with several points of view and backgrounds lets workers know they are welcome, and that positive workplace culture has a direct effect on the bottom line. For example, companies with diverse management teams have 19% higher revenue than those that don't. With the right app, you can remove the chances for bias in your recruitment and open up communication to employees so their voices can be heard.