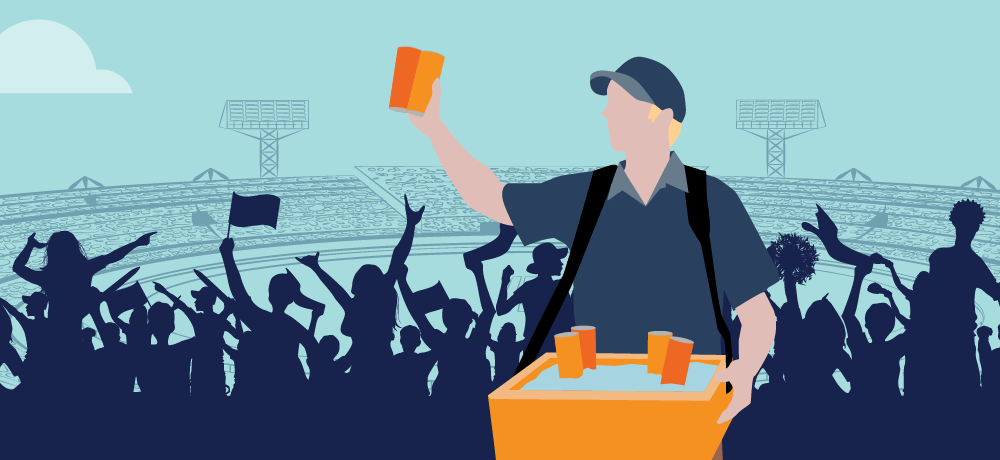 See the Benefits of Working in the Hospitality and Events Industry
A family vacation. A trip to a theme park. A championship game. Consider this: a team of talented workers behind the scenes and on the front lines makes these experiences possible. Have you thought about becoming one of the workers who help make these unforgettable experiences come to life? If these five qualities sound like you, PeopleReady thinks might be the perfect fit for a job in hospitality:
1. Routine bores you.
If you don't enjoy knowing what every hour of your day will look like when you get to work, you belong in a role that keeps you guessing. Although not every day is a roller coaster ride, you can expect to adapt and reprioritize your to-do list, whether you're working with families on vacation, thousands of attendees at the season's championship game, or a restaurant full of hungry patrons. No two days will be identical, and you'll learn how to adapt to whatever surprise pops up.
2. Sitting down all day doesn't appeal to you.
For some workers, a desk job is a dream: You enjoy your comfy chair and stay put all day. For others, the idea of being locked into one spot for a workday is unbearable. Hotel and resort workers, event staff, and restaurant personnel—just to name a few of the many hospitality roles—spend most of the day on their feet.
3. You're a people person.
A bad customer experience leaves a lasting impression that you won't soon forget. A great customer experience is just as memorable, only we don't often talk about it as much. Those great experiences usually involve workers who fit the label "people person." They're personable, able to keep conversation flowing, make the customer feel like they're the most important person in the room, and energized by these interactions. Dealing with customers all day isn't an easy task, but anyone who thrives in this situation belongs in hospitality, where customer service can make or break a business.
4. You can multitask.
Multitasking is essential in almost every job today, but not every job requires you to keep track of so much while you're on the move. For example, a hotel clerk might be checking in new guests and handling requests from current guests at the same time, all without forgetting any of the necessary details. In hospitality, everything on your to-do list feels urgent—and it probably is—but the ideal worker knows how to cross off each item in an order that leaves everyone happy.
5. Calm is your middle name.
You've probably gathered that working in hospitality is a busy endeavor. Nothing is more welcome in those high-energy moments than someone with a level head. Not everyone has the ability to stay calm when they're facing a long line of customers. If you have a reputation for keeping your cool when most people can't, you possess a valuable skill.
PeopleReady gives you access to in-demand hospitality jobs
PeopleReady connects you with a variety of on-demand hospitality jobs that fit your schedule on our website and through our app, JobStack. Our current jobs include:
Concession workers
Concierges
And more!