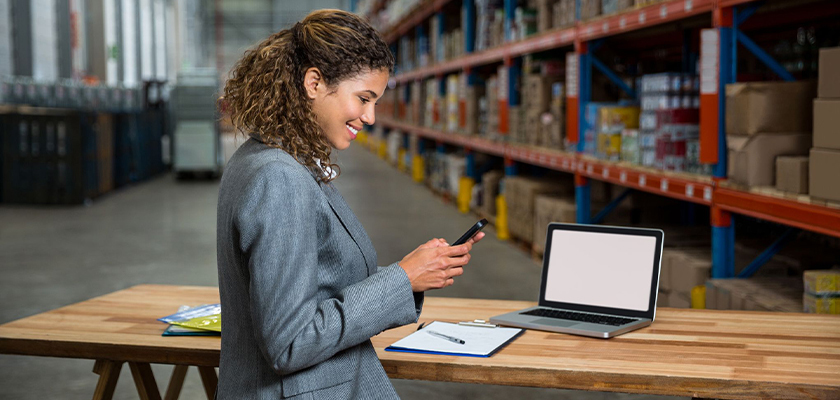 Why Having Only One Staffing Partner Is the Way to Go
The current labor shortage is creating new challenges for companies in a variety of industries, from retail to hospitality to construction. At first glance, partnering with multiple staffing agencies seems like the best way to maximize your chances of finding the right workers for your business. However, if you want to see the best results, there's a more effective staffing strategy. Below, we explore in detail the five reasons you should partner with just one expert in staffing.
A single point of contact
A cohesive staffing strategy
A focus on safety
A sense of security
A consistent approach to workforce management
A single point of contact
By working with just one staffing firm instead of several staffing companies, you'll have one point of contact addressing your staffing needs and answering your questions. Workers assigned to your job sites will also have a representative available when they need more information. With one point of contact, you'll spend less time balancing regular communications and more time focusing on your business.
A cohesive staffing strategy
In choosing just one expert in staffing, you'll also have one staffing strategy to address your worker shortage. At PeopleReady, we take the time to get to know our customers and their workforce needs before our recruiters find workers who fit those requirements. The result: Your projects gets completed better and faster, saving you time and money.
A focus on safety
With various agencies involved in your staffing strategy, you could also have inconsistent approaches to safety—or no approach at all. By working with just one safety-conscious staffing partner, you'll know steps were taken to keep workers safe and injury-free. For example, PeopleReady demonstrates our nearly 35-year commitment to safety through our policies and procedures. We ensure that our associates show up on your job site with the right skills and experience to get the job done safely.
A sense of security
When you have workers on the job, you want confidence that they have been properly vetted. That includes undergoing any relevant background checks, drug tests and other requirements. At PeopleReady, we also perform skills tests, integrity tests and other onboarding and verification processes. The result? Less risk and more peace of mind.
A consistent approach to workforce management
When it comes to staffing agencies, each one brings its own policies and procedures. By choosing just one staffing partner, you'll have less to keep track of when it comes to paperwork and other related tasks. With PeopleReady as your only staffing partner, you'll have the workforce you need to meet demand on budget and on time. That's true whether you need one worker or dozens of workers to work across multiple projects and locations.
The benefits of PeopleReady being your sole staffing partner
PeopleReady has matched companies with top job seekers for over three decades. We support a wide range of industries, including construction and skilled trades, manufacturing and logistics, retail, hospitality and more. In 2021 alone, we put approximately 220,000 people to work and serviced over 94,000 businesses.
Here are just some of the benefits of working with PeopleReady:
Large national footprint with local relationships via one of our branch offices in 600+ communities throughout North America.
Our mobile app, JobStack, lets you place an order 24/7 and watch it get filled in real time—even on nights and weekends.  
A dedicated recruiting team that simplifies the process by managing your project from one central source.
Long- and short-term staffing, from a worker dispatched at a local level to hundreds of workers dispatched nationwide.
Federal, state and local employment labor law compliance with customer-specific orientation and safety training along with worker's comp coverage for all associates.
When applicable, background and drug screening along with integrity tests and verification processes to ensure associates meet your standards.