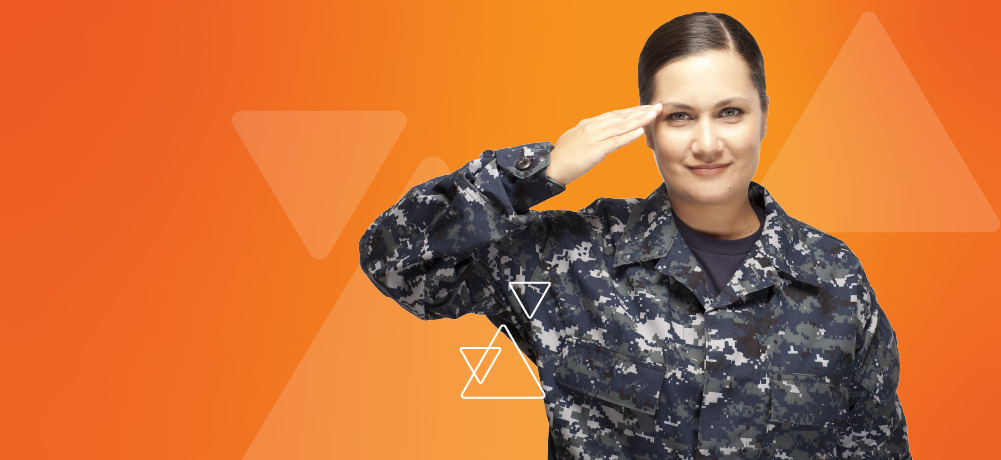 How Military Veterans Can Stand Out in the Job Market
Seventy percent of executives said in a recent survey that they plan to use even more temporary and contract workers after the COVID-19 pandemic ends. Veterans have unique experience that will help them stand out from the competition as they search for jobs. Here are five military skills that veterans can emphasize on your job application to impress potential employers.
Communication skills
Communication skills are one of the highest-priority skills that workers need to be successful on the job, according to LinkedIn's "Workplace Learning Report." Communication skills are essential in any industry. That's true whether your job is building a house, loading a truck, or serving a retail customer. As a veteran, you likely have experience explaining complex directions to your team or relaying important information. The communication skills you've gained will help you in your job search.
Adaptability and flexibility
Another report from LinkedIn found hiring managers struggled to find workers who had skills such as adaptability and emotional intelligence. Adaptability is especially important now given the uncertainty of the pandemic. Similarly, the need for businesses to balance productivity and efficiency with health and safety concerns has grown. According to the Syracuse University report, "The Business Case for Hiring a Veteran," there's a positive link between military experience and the ability to act in the face of uncertainty.
Leadership skills
The 2020 Workplace Learning Report found that 57% of learning and development leaders are focused on developing leadership skills in their workforce. The military provides veterans with many of these qualities. They include being dependable, taking responsibility for a variety of duties, holding yourself accountable for any missteps, and giving clear and detailed directions. Veterans know both how to take orders and follow through on them. Meanwhile, employers will value their ability to work in a team and take responsibility for your role.
Teamwork
The Syracuse report found that veterans are more skilled at organizing and defining team goals, identifying team member roles, and developing a plan of action. Whether you're part of a construction crew, assembly line or kitchen staff, being a good teammate is valuable for any employer. The strongest teams work together to achieve the same goals and support each other. Being in the military gives you a great advantage with skills related to teamwork.
Resilience and stress management
Especially during their busy seasons, construction sites, warehouses, retailers and other businesses will see growing demands and tighter deadlines that can easily overwhelm workers. But as a veteran, you're in a unique position to handle stressful situations effectively. Veterans typically have high levels of resiliency and a strong ability to bounce back after setbacks, according to the Syracuse report. Therefore, the ability to excel even in the harshest environments can be a great asset in any workplace.
PeopleReady connects veterans with in-demand jobs
Partnering with a staffing agency helps veterans find jobs in the most in-demand industries. Many of these industries have skills requirements that match the experience you've gained in the military. For example:
Hospitality: Communication, attention to detail and adaptability.
Retail: Resilience, problem-solving and time management.
Construction: Physical strength and endurance, building and engineering knowledge, and coordination.
Manufacturing and logistics: Technical skills, attention to detail and dependability.
Finding temporary work through PeopleReady lets you explore different jobs in a variety of industries. We give you access to work opportunities in 650-plus communities across the U.S., Canada and Puerto Rico. If you're in the U.S., you can apply to jobs right now by downloading our app, JobStack.