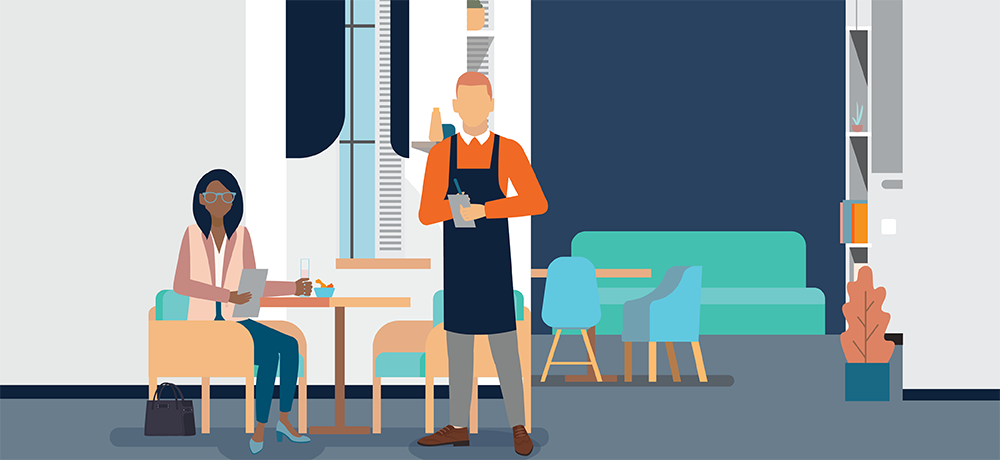 Expert tips on how to find the workers you need this holiday season
The 2021 holiday season saw record-breaking profits due to the return of brick-and-mortar shopping and strong e-commerce growth. While sales are expected to increase during the 2022 season, the ongoing labor shortage can negatively impact your team's efficiency, reducing possible profits. PeopleReady recently shared our tips on how you can attract and retain workers during the holiday season. Now, we recommend the following incentives to help you secure the holiday workers you need.
Advancemnt opportunities: While some workers prefer the temporary nature of seasonal work, others use it as a platform for a permanent position. Use your job posting to mention if your company is interested in considering seasonal workers for advancement opportunities.
Increased wages: Holiday workers want to make the most money possible. Offering competitive wages based on your locality and industry can help attract candidates and benefit your company's reputation in the area.
Signing bonuses: Signing bonuses are being adopted by many blue-collar industries. A signing bonus can help attract workers while minimizing the financial impact of a full wage increase on smaller companies.
Wellness programs: Stress management and prevention programs can help temporary employees maintain a healthy balance. In turn, seasonal workers who feel valued by the company will be more likely to return next year, improving the quality of your hiring pool.
Flexible schedules: A poor work-life balance was one of the major causes of the Great Resignation. By offering flexible schedules to your seasonal workers, they'll be more inclined to remain loyal to your company through the holidays. Your workers will also be better rested, making them more efficient and better prepared to complete their tasks.
PeopleReady offers 24/7 support for your holiday staffing needs
Don't get caught short-staffed this holiday season. With our extensive network in 650-plus communities across North America, PeopleReady has a presence wherever you are. That means you always have access to our staffing experts who know your local community well and who understand your specific staffing needs.
Meanwhile, our app, JobStack, you get easy access to holiday staff 24/7. The app lets you request workers, submit hours and manage your workforce right from your mobile device.
Need seasonal hiring help during the holidays?