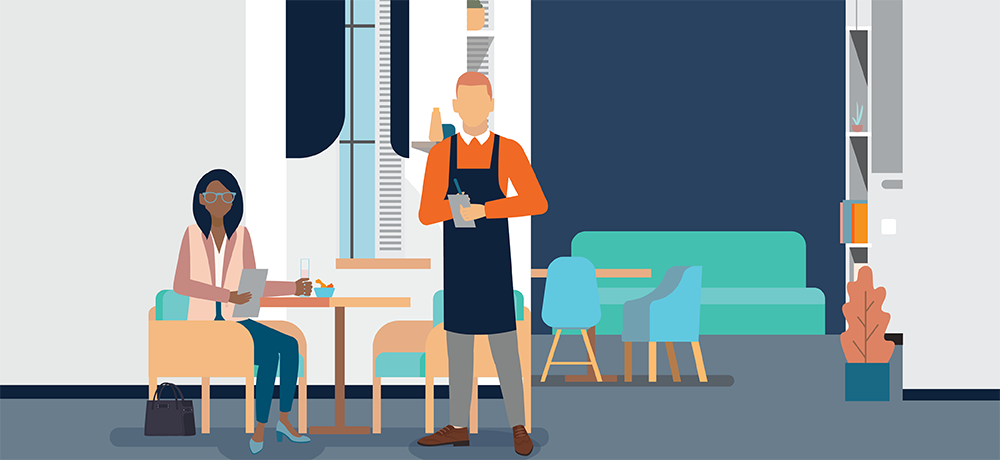 Expert tips on how to find holiday workers — and keep them!
The holiday season brings the need for hiring seasonal workers in a wide range of industries. For example:
During the holiday season, retail stores experience a surge in customers, which means hiring seasonal employees to handle sales, customer service and inventory management.
In the manufacturing sector, increased production and order fulfillment require a larger workforce to meet customer demands. Meanwhile, logistics and shipping companies must ramp up their operations to handle increased package volume.
The hospitality industry, including hotels, resorts and entertainment venues, also has seasonal hiring needs due to the greater number of travelers.
Across all these industries, the holiday season requires hiring part-time or temporary workers to ensure success. With these five incentives, you can attract and retain the right workers during the busy holiday season.
Career learning and advancement opportunities
While seasonal work appeals to some workers due to its temporary nature, others view it as an opportunity to secure a permanent position. According to Employ, only 24% of workers receive learning and development opportunities from their employer. In your job postings, highlight your company's willingness to consider seasonal workers for advancement opportunities, if applicable. This can attract motivated seasonal employees who seek long-term employment and improve employee retention.
Rewards and recognition programs
Recognizing and appreciating the efforts of your employees is crucial for your holiday staffing efforts. You can use rewards and recognition programs to celebrate the accomplishments of your seasonal workers. Whether through team events or incentives like gift cards, showing appreciation can boost employee morale and create a sense of loyalty.
Work-life balance
Part-time and temporary employees can often feel stressed due to their workload and other commitments. Providing them support and flexibility can help them maintain a healthy balance during the holiday season. When workers feel valued and supported, they are more likely to perform their jobs well, which contributes to the success of your company. Prioritizing the well-being and happiness of your part-time and temporary employees can create a positive work environment for everyone.
Flexible schedules
The Great Resignation has shown that work-life balance is critical for employee satisfaction. By offering flexible schedules to your seasonal workers, you encourage them to stay loyal to your company during the holidays. A better work-life balance can lead to happier employees, which can positively impact their performance as well. This is a simple yet effective way to retain valuable seasonal workers and maintain your productivity.
Company events
Hosting a company gathering, such as a holiday party or a trip to a local event venue, can be a fun way to thank your employees for their hard work. These events can show employees that your company cares about them and their well-being, which can lead to increased loyalty.
PeopleReady helps you with hiring seasonal workers during the holidays
Don't get caught short-staffed during the holidays. With our local presence in 600-plus communities across North America, PeopleReady can support your staffing needs all season long. We provide a variety of staffing solutions, including retail staffing, manufacturing staffing, hospitality staffing and more.
Meanwhile, our app, JobStack, gives you easy access to holiday workers 24/7. The app lets you request workers, submit hours and manage your workforce right from your mobile device.
Need seasonal hiring help during the holidays?