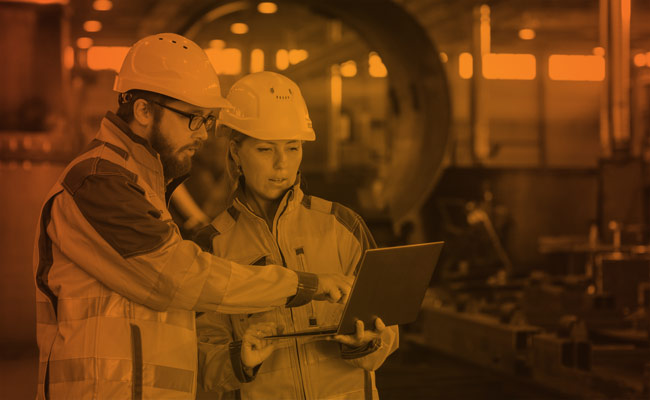 You hear "safety first" so often you might start to tune it out the same way you ignore those "Do Not Remove" labels on mattresses. Take it from us: Safety should always be top of mind for you, no matter what job you're on. If you're a worker who enjoys the freedom of on-demand work, you're going to find yourself in a variety of environments. So we've put together four safety tips to remember on any gig:
1. Complete any required safety assessments and training
When you begin working for PeopleReady, we perform a general safety assessment. This helps gauge your understanding of safety best practices. We might provide additional instruction time with you depending on your level of safety understanding. All of the information you learn in these assessments is vital to your success and safety on the job.
Certain jobs might require specific additional training, such as OSHA 10. If that's necessary, we will work with you to complete all training in time to begin work. If you have questions about required training or safety assessments, contact your local branch manager.
2. Wear PPE
When you accept a job through PeopleReady, we supply you with the appropriate personal protective equipment (PPE) as required to ensure your safety at the job site. Unless you're told certain items are optional, you must wear this safety equipment at all times.
PPE is important for several reasons. First, for your own safety! We care about your wellbeing above all else, and this is your last line of defense against any on-site danger. It's in everyone's best interest to keep you as safe as possible—and the workers around you. Just one person not wearing their PPE could create safety hazards for everyone else. We know sometimes the equipment can feel uncomfortable, but it serves a purpose.
3. Trust your judgment
Because your safety is our chief concern, PeopleReady staff make a site visit to any job we're hiring for so we know it's suitable for our workers. We ensure that not only are the conditions safe but that we understand what's being asked of you. We also make onsite visits while you're on the job to verify that you're being asked to do what we hired you for and to verify your ongoing safety. However, at the end of the day, you are the best judge of your personal safety. If you find yourself in a situation where you think you're at an unreasonable risk or being asked to perform a job outside of the given description, don't do it. Notify your branch manager so they can resolve the situation.
4. Take injury seriously
Hopefully you'll never experience an injury on the job. But if you are hurt or injured in any way, alert the onsite supervisor and your local branch manager so they know what's going on. Obviously, if it's clearly an emergency, seek medical help immediately. However, if it's a smaller issue that you don't think requires much attention but don't want to take a risk, you have access to PeopleReady's NurseLine, a service that lets you talk to a nurse who can help assess the severity of the situation. It's an easy way to get medical advice to help decide what step to take next. Regardless of how you choose to handle an onsite injury, what matters most is that you address it as soon as possible.
Want to know more about working with PeopleReady?