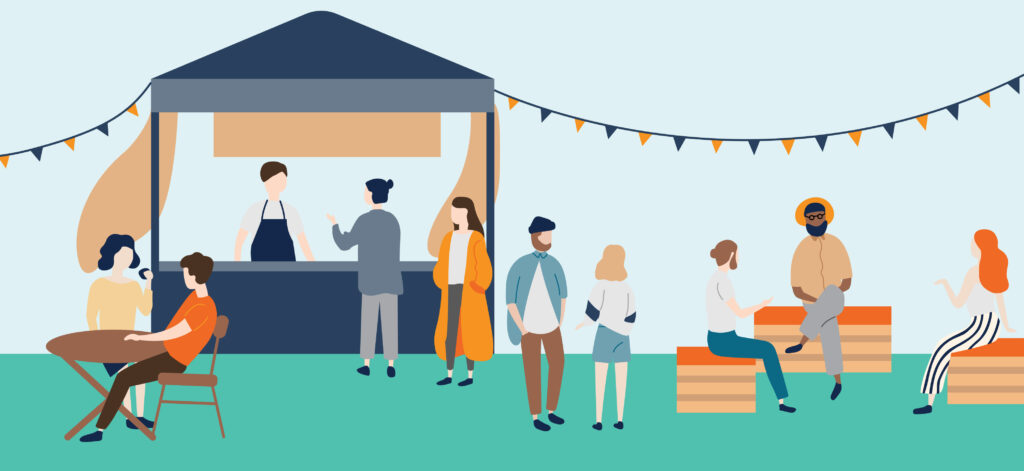 How to find summer jobs for your skills and schedule
Flexible and part-time summer jobs are a perfect way to gain skills and experience that can advance your career. These jobs also give you the opportunity to meet new people and make valuable connections. And best of all, you'll make money that can help you reach your financial goals. If you've been wondering if a summer job is right for you, PeopleReady shares four benefits of taking a job this summer.
Jobs available in a variety of industries
Jobs for summer are hot due to staffing needs across the country. Some industries, like hospitality and retail, are adding staff because of increased tourism and travel. Others such as construction often have their busiest times during the warmer months. No matter what your interests are, there will be plenty of part-time summer jobs available in your area in a variety of industries.
Jobs that help you gain skills and experience
A summer job provides a great opportunity to get outside and enjoy the sunshine. If you prefer to spend more time outdoors instead of an office, you might try out an events job, for example. Or if you're new to the workforce, you might be looking to gain skills and experience. Jobs for summer are an excellent way to boost your resume and increase your future career prospects.
Jobs that are flexible and can fit around your schedule
Because many jobs for summer are temporary or part-time, you can easily find one that fits your current schedule. If you're a parent who wants to spend the day with your kids on summer break, you can find a job during the evening. If you're a teacher, you can find summer jobs for teachers that build on your classroom skills and earn additional income. If you're a high school or college student taking summer classes, weekends might work best for you. The options are endless! Summer jobs for teens and summer jobs for college students are available too — you just need to know where to look.
Jobs that offer potential for a more permanent role
Employers know that many if not most summer employees are only looking for a short-term job. That said, they also know it's a perfect time to find staff for future projects. Part-time or temporary jobs often give you the potential of taking on a long-term role. After all, if they see that you're great at your job, they know who to turn to when they need a full-time employee.
Find flexible summer jobs with PeopleReady
Whether you're looking to grow your income or expand your skill set, PeopleReady offers flexible jobs for every season, including jobs for summer, spring jobs, holiday jobs and more. For some jobs hiring in your local area, you can be paid as quickly as 24 hours. The majority of our jobs offer weekly pay.
Another bonus: fun summer jobs are just a few clicks away. Summer jobs available 24/7 through our website or our app, JobStack, include:
Entertainment and event worker
Host or hostess
Cook
Catering assistant
Auto auction driver
Landscaper
And more!