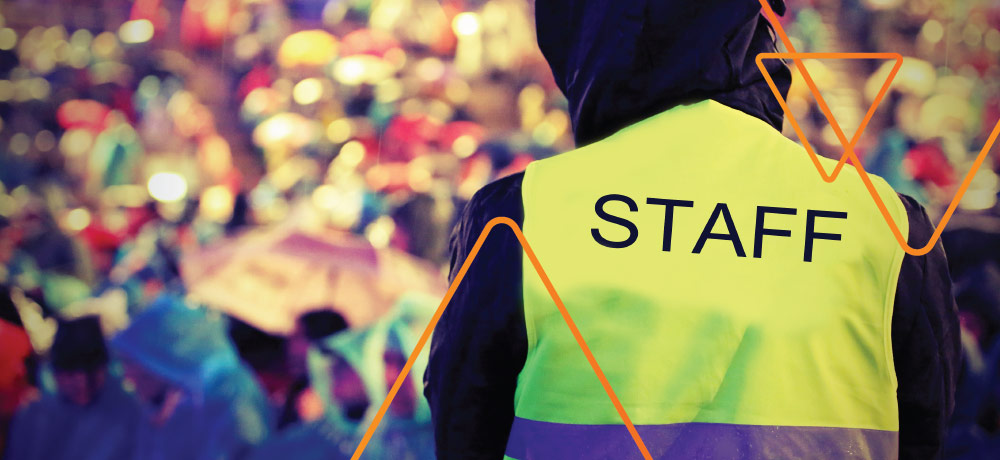 Jobs to Build Your Career in Events
Whether you're taking tickets at a concert hall or working concessions at the Super Bowl, you have the potential to be part of the action and try a variety of different roles when you work in the events industry. Here are three of the most popular job categories in events today along with some of the most in-demand event jobs.
Frontline service staff
In the events industry, no two days are the same. One day you might be helping set up a stadium for your favorite sports team and the next, decorating an auditorium for a gaming convention. No matter the event, venues want workers with strong customer service skills who will be calm under pressure. If you're a self-starter and enjoy being in the center of the action, these are the jobs for you. Common service roles include:
Ticket-takers
Ushers
Parking lot attendants
Hosts and hostesses
Culinary staff
The food services team is a vital part of events staffing. No matter what type of event, guests want to feel satisfied with quality food and beverages. They also expect attractive presentations and exceptional customer service. As a member of the culinary staff, you might prepare the food, set up tables or serve customers at the bar or concession stand. Common culinary roles include:
Housekeeping and janitorial workers
Especially as the country recovers from the COVID-19 pandemic, fans and guests at any event want to feel confident that venues are properly cleaned and sanitized. Venues around the country need staff to ensure rooms, suites and lobbies are clean and tidy. Your goal is to make the space sparkling clean and comfortable for guests. These roles are ideal for people who are organized with great attention to detail. Common housekeeping and janitorial roles include:
Housekeepers or janitors
Cleanup crew members
Find in-demand event jobs with PeopleReady
PeopleReady can help you find work at the biggest venues in the industry—from sports stadiums to concert halls to conference centers. When you download our app, JobStack, you can apply for jobs 24/7 from your mobile device.
Looking for jobs in events?