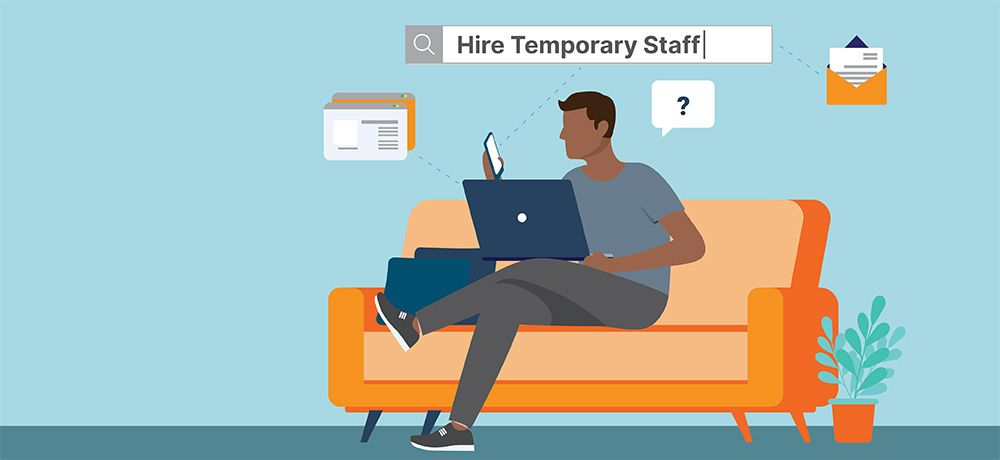 How to Make Your Staffing Process Easier and More Efficient
Ninety-five percent of hiring is done to fill existing positions, according to the Census and Bureau of Labor Statistics. Developing a strategy for staff retention is not always easy but it can greatly benefit your business. The first step is to establish a staffing process that will help identify top candidates. Here are three tips to make your staffing process more efficient and what PeopleReady can do to help make it happen.
Stay organized during the process
Hiring managers and recruiters spend hours trying to find the right person for the job. An efficient staffing process can help you make quality staffing decisions time after time. It also gives you the right structure so you can scale your team quickly and effectively meet last-minute deadlines and long-term business goals. One recommendation: Create a schedule with a list of duties and assign each one to a member of your team. Examples include:
Sourcing candidates
Reaching out to candidates
Conducting phone screens
Schedule follow-up interviews
Complete onboarding tasks
Be able to communicate effectively with candidates
Great candidate relationships start with regular communication, whether that's by phone or through email or text. According to a HR Technologist report, 80% of job seekers say that they would not re-apply to a company that didn't notify them of their application status. Using an app or another form of technology can help make staying in touch much easier. As a result, candidates are always aware of next steps and fully engaged throughout the staffing process. This is a crucial part of maintaining interest in your open positions and building trust among your potential workers.
Have a rating or ranking system in place
Having the right workforce has remained the No. 1 concern of CEOs in recent years, according to The Conference Board. The staffing process is compromised when you don't have a way to measure the best candidates for your business. One of the best ways to structure an interview is a rating or ranking system that allows you to compare and contrast candidates. Creating a consistent scale that judges workers based on their skills and qualities gives you a template for success.
Staffing solutions so you can keep your best workers
What's the secret to a smooth staffing process? That's easy. Just bring back the workers you've used before. With PeopleReady and our app, JobStack, you can:
Extend workers and even have them on-site next day.
Invite a worker back for the next day or multiple days.
Select the specific workers you want.
See ratings of workers who have been on your job site before.
PeopleReady | JobStack gives you an easy way to manage your workforce and also communicate easily with your workers and also see ratings of workers based on performance and reliability.
If you're looking for staffing solutions for your business, reach out to PeopleReady today!
Want to learn more about PeopleReady?