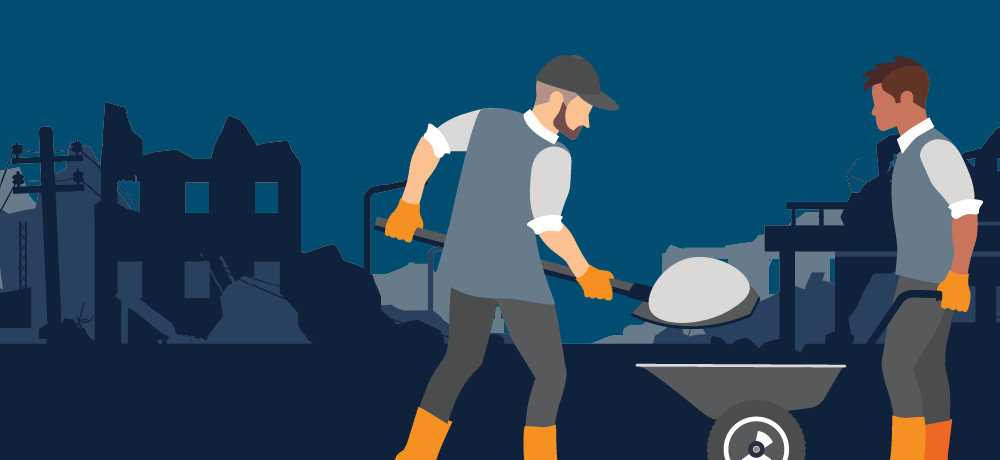 In 2022, employers reported 2.6 million injury and illness cases, according to the Bureau of Labor Statistics. Accordingly, workplace safety replaced talent acquisition as the top priority for business leaders, according to a survey from Oasis.
No matter what your industry, your temporary workers are owed the same protections as employees with permanent roles. It's important for your business to provide them with access to proper training, equipment and procedures. If you're leading a team that includes temporary workers, here are three key things to consider so that you ensure their safety along with that of your full-time workforce.
Communicate regularly with all members of your team
Only 45% of employees say their employer has communicated in the last 12 months what would happen at the workplace if an emergency occurred, according to The Workforce Institute. Effective communication is crucial for ensuring that everyone on your job site is aware of potential hazards and follows safe practices that reduce risks. Since temporary workers may not be as familiar with your operations, it's especially important to relay as much information as possible to ensure their safety. This includes providing specific instructions and responsibilities in the event of an emergency. By helping everyone understand their roles, you can create a safer and more productive workplace for everyone involved.
Keep your job site organized and provide protective equipment
To ensure a safe job site, it's important to maintain an organized workspace and prevent accidents caused by clutter and debris. Make sure all tools and equipment are properly secured when not in use. Additionally, provide appropriate personal protective equipment (PPE), such as hard hats, gloves, and safety glasses, to protect workers from hazards on the job site. Another important recommendation is to use warning signs to alert workers to any potential hazards they may encounter. This includes slippery surfaces, high-voltage areas, and other hazardous locations.
Ensure proper reporting processes
According to the Workforce Institute survey, 35% of employers have not shared emergency preparedness measures with their workforce. Having a proper reporting system in place is crucial for creating a safe work environment. Employees and supervisors should have easy access to reporting systems to identify and address potential safety risks. By encouraging incident and hazard reporting, you can proactively address issues and prevent future accidents, creating a culture of safety in your business.
PeopleReady helps ensure the safety of your temporary workers
At PeopleReady, our flexible and temporary staffing solutions are designed to ensure the well-being of our associates and our company. For example, we do the following:
Send workers who can follow safety training and education.
Ensure that workers comply with all applicable state and federal safety and health regulations.
Provide general safety and health training along with appropriate PPE.
Perform regular site audits and maintain a reporting system for accidents and injuries.
If you need staffing solutions for your business, contact us today!