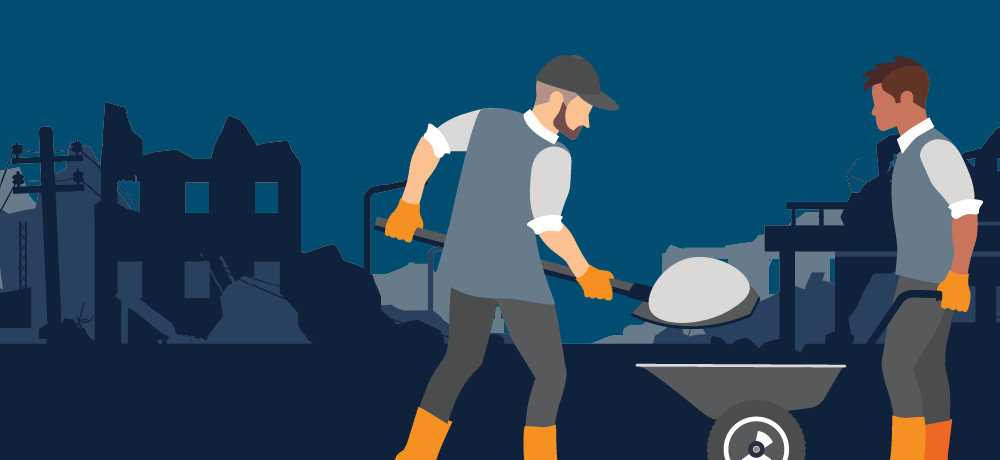 In 2020, employers reported 2.7 million injury and illness cases in private industry, according to the Bureau of Labor Statistics. Working in some industries carries with it a high risk of accidents on-site along with a variety of health and safety hazards. In any industry, temporary workers are owed the same protections as employees with permanent roles. If you're in charge of leading a team, here are three key things to consider so that you ensure the safety of your temporary workers.
Give equal treatment to full-time and part-time temporary workers
Workplace safety replaced talent acquisition as the top priority for business leaders in 2021, according to Oasis. However, because temporary workers are often needed at a moment's notice, there may not insufficient time for training. As a result, it's important for employers to provide them with access to proper training, equipment and procedures. Bottom line: Employers should treat their temporary workers the same as permanent staff when it comes to providing safety protections and training.
Communicate regularly with all members of your team
Only 45% of employees say their employer has communicated in the last 12 months what would happen at the workplace if a weather emergency or natural disaster occurred, according to The Workforce Institute. Good communication ensures that everyone is aware of potential hazards and follows safe practices that reduce risks.
Temporary workers in particular won't know every single detail of your operations, so it's important to relay as much as information as possible. Everyone in your organization benefits when you help them understand their roles. That includes specific instructions and responsibilities in the event of an emergency.
Ensure better protection through proper reporting processes
In the Workforce Institute survey, 35% of employers say they have not taken measures to share with their workforce how their organization is prepared for a disaster. It's important that employers have a system in place for reporting any workplace injuries and illnesses.
Just as important, reporting systems should be readily available to all employees and supervisors. Building a positive safety culture allows employees to communicate with one another and keeps them safe while on the job.
PeopleReady helps ensure the safety of your temporary workers
At PeopleReady, our temporary staffing solutions are designed to ensure the well-being of our associates and our company. For example, we do the following:
Send workers who can follow safety training and education.
Ensure that workers comply with all applicable state and federal safety and health regulations.
Provide general safety and health training along with appropriate PPE.
Perform regular site audits and maintain a reporting system for accidents and injuries.