It's clear that there are benefits of continued education beyond high school: greater employability, increased average income… but what may be less apparent is that an advanced degree doesn't always equate to a Bachelor's or attending a 4-year college program. In fact, the U.S. Department of Education reports that those with career and technical educations are even more likely to be employed than those with academic credentials. More and more, the opportunities in the skilled trades are being highlighted while more companies try and recruit new talent in joining the industry.
PeopleReady looks at a few reasons why the skilled trades are a worthy career route: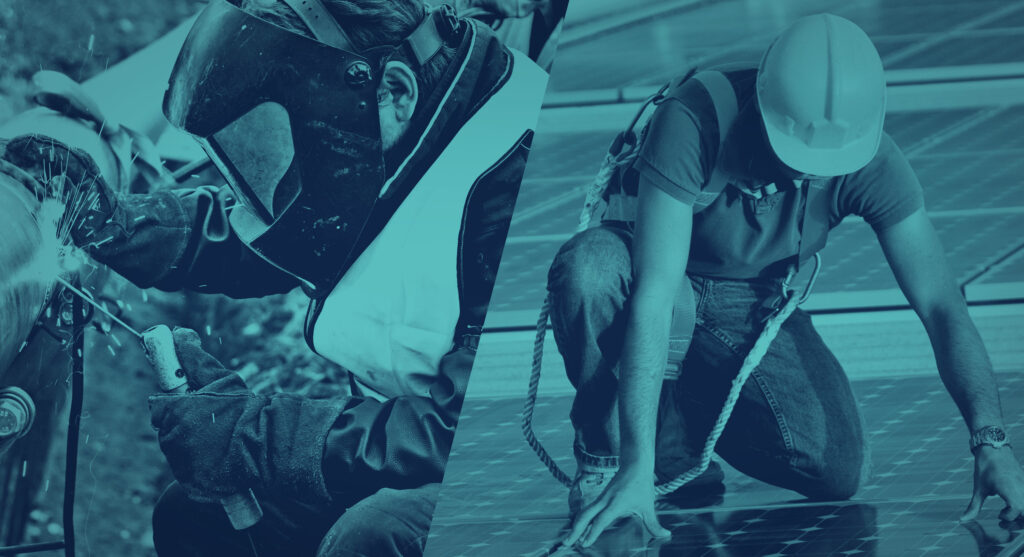 The demand is high.
With many of the Baby Boomer generation retiring out of their trades roles and more projects starting that require construction workers, welders, plumbers, electricians, and other specialists – the demand for skilled craftspeople is high. Now, 70% of construction companies throughout the nation are struggling to find the workforce they need. The U.S. Department of Education reports an expected 68% more job openings in infrastructure-related fields over the next five years and the Bureau of Labor Statistics anticipates one-third of new jobs will be in construction, health, and personal care. That's a lot of jobs in the skilled trades that need skilled craftspeople. There are more jobs than workers in the medium-skill level, which isn't the case for high-skill and low-skill work.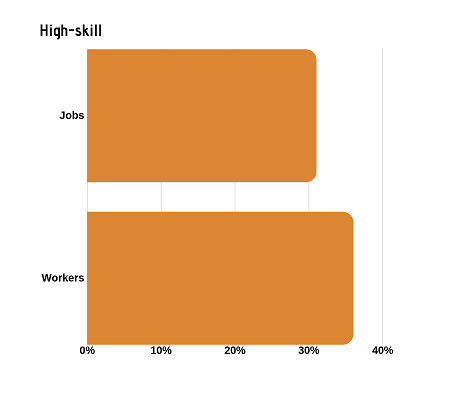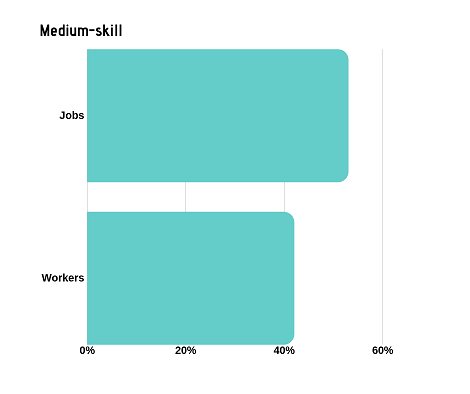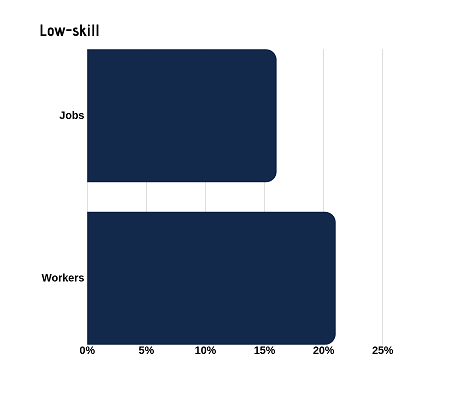 Source: National Skills Coalition
The pay is competitive.
For many areas in the skilled trades, tradespeople are likely to see a quick and strong return on investment. Consider the significant debt the majority of college graduates carry along with two additional years of schooling before getting to work. Then compare to those pursuing a vo-tech or trade school degree who begin making money earlier, with less debt. The cost difference is noticeable.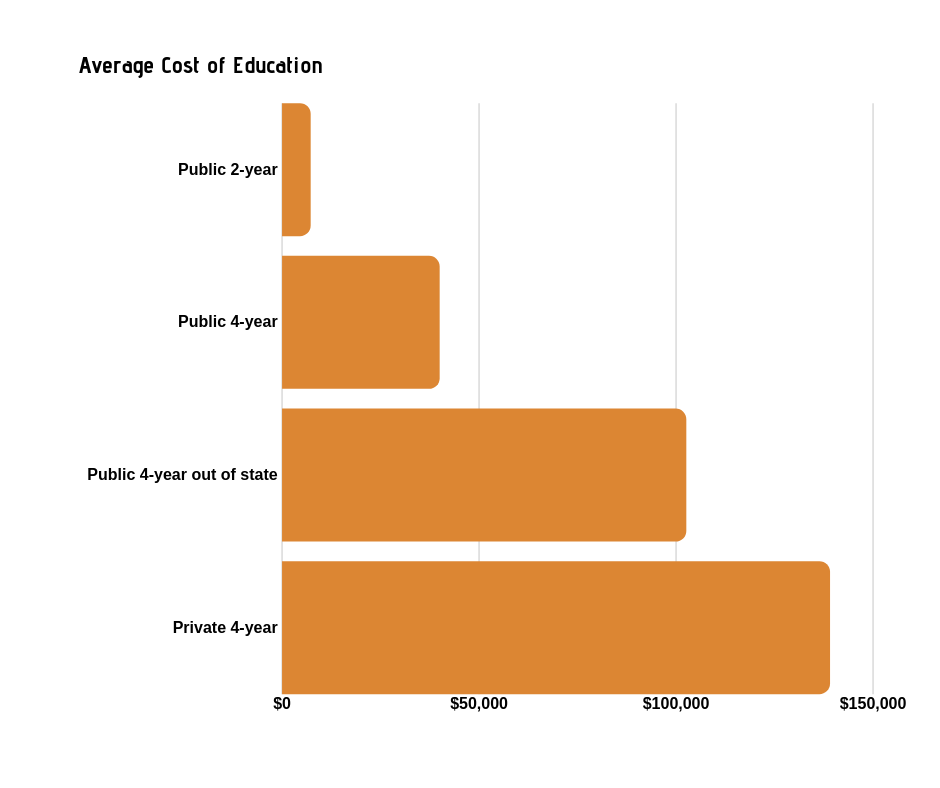 Source: College Board Statistics
The jobs are important.
Concern over our country's infrastructure has been mounting for years. And without skilled tradespeople to improve things, it will only get worse. Grant Will, a student of Advanced Manufacturing Technologies, saw the benefits of the trades and says "We are the backbones of America, nothing starts without us, from the molds that make your car parts to the tools to make your clothes."
When asked why they chose the skilled trades, 52% of millennial electricians decided to enter the field for the technical involvement and problem-solving aspect. Half state job security as a motivator, and another half see how jobs in the skilled trades help solve everyday challenges and make a difference in people's lives. The work accomplished in the skilled trades industries isn't just paramount in our nation's growth and progress. It's also giving people job satisfaction, flexibility, and a chance to live life out from behind a desk.
Interested in exploring the skilled trades? Or are you a skilled trades professional ready to find opportunities that meet your potential?
Connect with your local PeopleReady branch representative about potential opportunities and how to get started in the right direction.