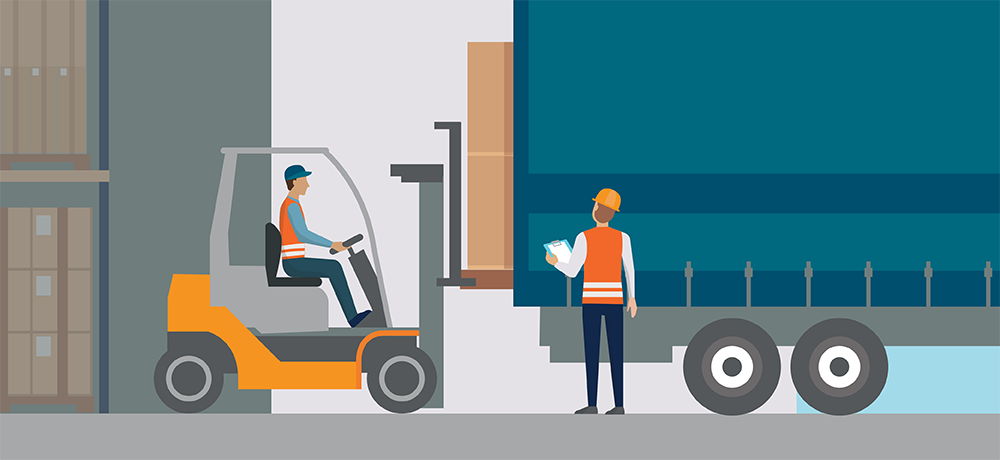 The 2022 holiday season is expected to create $1.262 trillion in sales, an increase from 2021's $1.14 trillion, according to eMarketer. Consumers are also expected to start shopping earlier in the season to account for any delays caused by the labor shortage or supply chain complications. Your business will likely need to start preparing for the holiday rush earlier than ever—whether it's the retail store that sells goods, the manufacturing firm that produces them, or the warehouse that stores and ships them.
To help you maximize your success this holiday season, PeopleReady provides three major holiday staffing questions to ask before the season begins.
How can I minimize worker turnover during the holiday season?
Many companies don't hire enough seasonal workers during the holidays. They rely on their current staff, believing it will save money. However, nearly 50% of workers feel burned out during the holiday worker season, reducing their productivity and making them more likely to quit. Meanwhile, the overtime hours paid to your current employees may be more expensive than hiring holiday staff. To attract seasonal employees and retain your current workers, consider:
Offering flexible schedules: Flexibility benefits work-life balance and can prevent scheduling conflicts that may result in no-shows or resignations.
Providing wage increases: Low wages were a motivating factor in the Great Resignation, leading to higher wages for workers in many industries. With compounding issues like the tight labor market and increased inflation, higher wages will be necessary going into the holiday season and early 2023.
Creating advancement opportunities: Let your seasonal workers know if some positions have the potential to become full-time roles. Many people take temp or holiday jobs to gain experience in industries they want to start a career in. The possibility of a full-time position, along with other incentives, can make them more loyal to your company.
How do I get workers to feel comfortable with my holiday staffing plan?
Consumers will likely start shopping earlier than usual and spread their spending over several months to account for inflation, according to a recent CNBC report. Meanwhile, many retailers also introduce holiday shopping promotions earlier in the year to maximize holiday sales.
As you prepare to grow your workforce to keep up with increased demands, a holiday staffing plan can help you avoid common obstacles. These could include unplanned absences, no-shows, and staff tension when you have to decline time-off requests.
Another recommendation: Ask your staff to schedule their vacation time now so you can prepare for their absences as soon as possible. As a result, your team has opportunities to use their hard-earned vacation—while bringing on seasonal workers can help your business keep moving forward.
Where can I find seasonal workers for the holidays?
Sourcing, interviewing and onboarding candidates is time-consuming for any business. That's true whether you're a retailer needing merchandising or store setup support or a manufacturing firm or warehouse needing e-commerce delivery solutions. The skills shortage in retail, warehousing, and manufacturing makes this even more difficult. After all, you also need to focus your time on other business responsibilities.
Partnering with a staffing agency can save you valuable time as you prepare for a busy holiday season, especially if they understand the labor pool in your city and industry. As a result, you'll have access to workers with the right background, skills and qualifications. You have to provide a job description, and the agency does the rest. They cover recruiting, interviewing and other staffing duties for you. This frees up valuable time for you to manage other business needs to prepare for the holiday rush.
PeopleReady connects you with holiday staffing solutions
PeopleReady helps you find reliable holiday workers who are ready to work, whether you need an on-demand worker for the next morning or a project-based worker who can commit to the job for months. With our local presence in 650-plus communities, our staffing experts connect you with reliable workers in your area. Meanwhile, our mobile app, JobStack, gives employers in many industries access to temporary or part-time workers 24/7. For example:
Retail
Manufacturing
Hospitality
Events and venues
Janitorial and housekeeping
Need holiday staffing help?