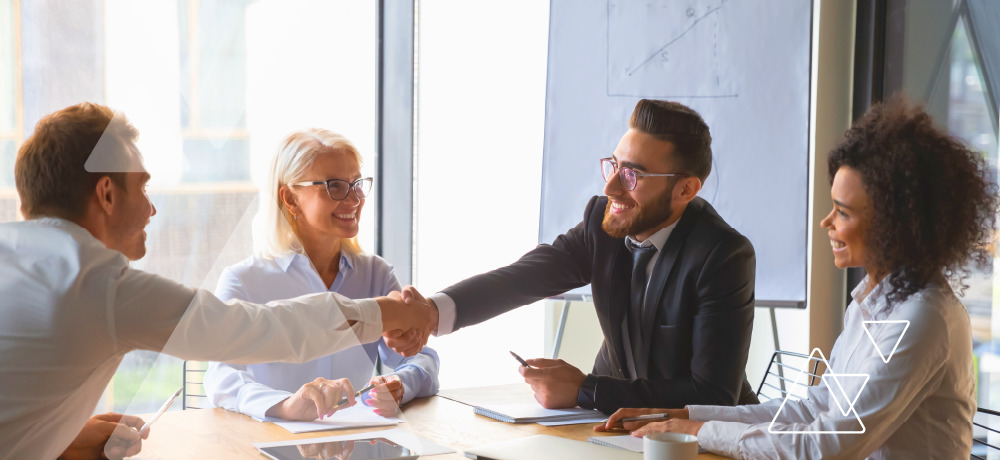 The number of job openings in the U.S. exceeded 10 million every month in 2022, according to the U.S. Bureau of Labor Statistics. The labor market remains tight heading into the new year with job postings far outpacing number of unemployed people looking for work. If your business is looking get an edge over your competitors, here are three expert tips to keep in mind when recruiting staff in 2023.
Consider virtual hiring and onboarding
According to a Harris Poll survey, 44% of respondents said that they've adopted policies for conducting interviews remotely. Online recruitment has offered companies an easier way to conduct the recruitment process in a way that emphasizes speed and efficiency. We expect to see many initial interviews done online in the future. That means today's businesses will need to refine their virtual staffing process while still maintaining a human touch.
Meanwhile, many businesses are using staffing apps supported by a staffing agency. Keep in mind: The best staffing agencies won't simply send you the staff you need. They'll partner with you to ensure their success and support your entire workforce.
Take advantage of temporary and temp-to-hire solutions
Businesses will try and minimize their expenses the best they can while still maintaining optimum production levels. One of the best ways to do this can be the use of temporary staff. Fifty-two percent of companies say they have increased their use of temporary workers in the past year, according to a 2022 report by PeopleReady.
Temporary staff allows companies to test their skills and culture fit within the new environment before committing to the role. Having support from a temp services agency allows them to adapt, no matter what the new year holds. Before you begin the staffing process, we recommend completing these three tasks first:
Evaluate the skills and expertise of current staff.
Assess the training needs of current staff.
Forecast which workers may retire in the next year.
The goal of this step is to determine where you have staffing gaps and how you can use your staff. As you create a staffing plan, also consider how long it will take to advertise, interview, hire and onboard candidates for each position.
Explore the use of new staffing technology
During your long-term planning, chances are that you realize you require more staff to address your business needs. And in some cases, it might not be about the number of additional workers you need. Instead, your focus could be on finding people with the right skills and expertise.
More than ever before, these potential candidates are using technology to power their job search. Job applications submitted via mobile devices in 2021 surpassed those submitted via desktop, according to an Appcast analysis. In fact, during 2021, 67% of job applications were completed on mobile devices. Staffing experts expect the trend to continue into the future and become an even more essential part of the recruiting process. So, taking advantage of these tools can give your business an advantage in today's market.
Recruiting staff made easy with PeopleReady
If you need to speed up the staffing process and land the best candidates, consider partnering with a staffing agency for help recruiting staff. PeopleReady and our app, JobStack, are able to answer the call right away. JobStack gives you workers 24/7 with a large roster of candidates available who have a variety of skills and experience.
Need staffing solutions for your business?