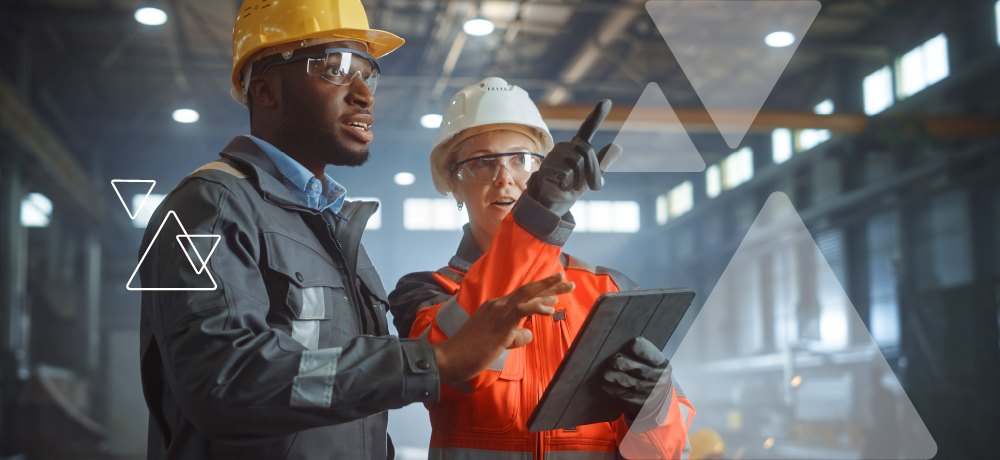 Seventy-five percent of Fortune 1000 companies have seen negative or strongly negative impacts to their business because of supply chain disruptions, according to Accenture. Some companies report that they don't have enough of their products in inventory. Others have been unable to hire quickly enough to keep up with demand.
With supply chain disruptions expected to continue for the foreseeable future, PeopleReady takes a look at what this means for manufacturing and logistics staffing. That includes the three benefits to having a staffing partner by your side as you navigate supply chain issues:
Always ensure a full workforce
Scale your workforce based on your current needs
Access workers with the right skills quickly
Always ensure a full workforce
Supply chain issues had created numerous delays and added costs even before the Covid-19 pandemic. Between 2019-2020, overall supply chain disruptions increased by 14%, according to the Institute for Supply Management. The most common reasons for strained supply chains include trade wars and weather-related delays.
But perhaps the biggest issue facing supply chains today: labor shortages. An estimated 2.1 million critical jobs will remain unfilled by 2030, according to the National Association of Manufacturers.
Combined, these issues put added stress on your current staff who have to keep up with demand while working long hours, putting them at risk for burnout. Whether you need on-demand workers or long-term project workers, a staffing agency has qualified associates who can fill important roles and support your full-time workforce.
Scale your workforce based on your current needs
With supply chain uncertainty making it difficult to forecast labor needs, scheduling becomes more complicated. Meanwhile, elevated demand during the holidays or other busy seasons could make it challenging to have enough workers to meet demand. As a result, being able to scale your workforce as needed is essential.
In the future, technology will play a crucial role in building a scalable recruiting process for your business. According to an Appcast report, mobile applications surpassed desktop applications for the first time in 2020: 60.7% of job applications were completed on mobile devices compared to 39.3% on desktop. Having a staffing agency which provides access to recruiting tech tools means broadening your candidate pool and increasing engagement with your job candidates.
Access workers with the right skills quickly
In 2021, 47% of U.S. businesses reported struggling with a lack of crucial skills, according to the National Association of Business Economics. With talent gaps across the supply chain, it's been difficult for many businesses to find workers with the right experience for their current openings. This often leads to productivity dips or major delays in service.
Having support from temporary or temp-to-hire workers allows you to adapt and build resilience, no matter what the future holds. However, the entire staffing process from recruiting to onboarding takes valuable time. Partnering with a staffing company is one way to solve your staffing shortages and continue reaching your business goals.
Find manufacturing and warehouse workers with PeopleReady
Given the tenuous nature of the supply chain, partnering with a manufacturing temp agency helps you connect with reliable workers for your warehouse or manufacturing facility. As a result, you can address your staffing gaps and maintain productivity. At PeopleReady, our staffing experts know creative ways to recruit candidates and can manage every aspect of the recruiting process. We also perform background checks and other necessary tests to ensure that candidates are the right fit for your company.
Many companies we work with also benefit from our staffing app, JobStack. JobStack lets them request workers 24/7, rate workers and invite your favorite associates to return for future shifts. For example, some of the roles that we fill at PeopleReady include:
Forklift and machine operators
Shipping and receiving workers
Pickers and packers
Loaders and unloaders
And more!
Need manufacturing workers?