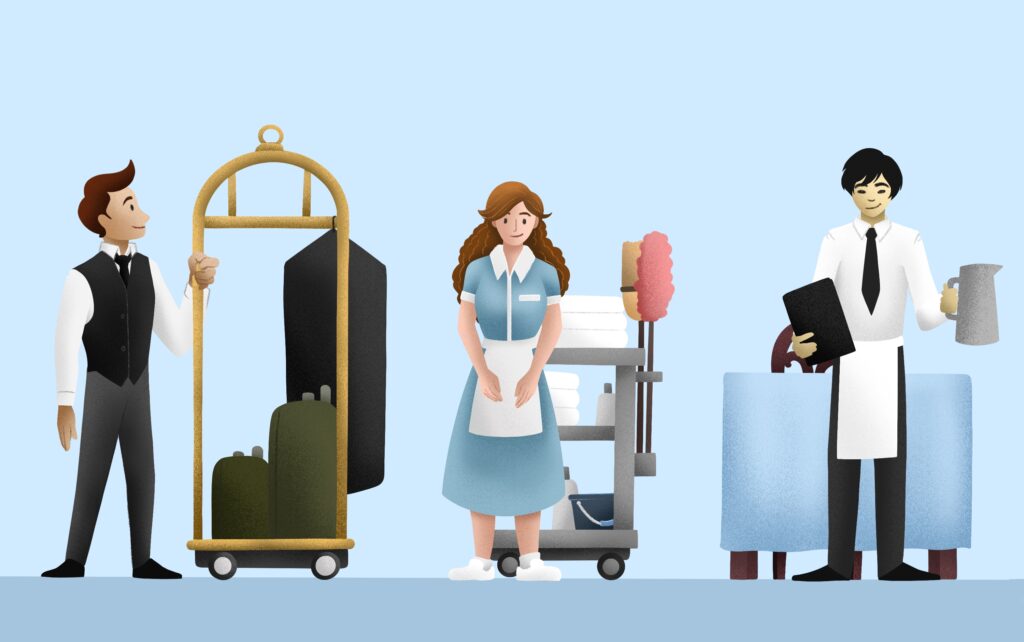 You know your staff is the heart of your hospitality business. Without excellent service at the forefront and behind the scenes, your customers can't have the positive experience they're expecting. In an increasingly competitive environment for workers, you're approaching upcoming events and peak seasons wondering where to find the hospitality team needed to deliver.
Enter staffing companies. Their rising popularity with hospitality-focused businesses is a strong indication that the blend of technology, professional recruiting, and industry expertise meet under the guidance of certain staffing leaders. Hospitality staffing in the modern age means pairing app-based mobile and online on-demand hiring with hundreds of branch locations and dozens of years of insight into temp and gig workers. At least if you choose the right partner.
But why do restauranteurs, hoteliers, and spa managers alike enlist the partnership of a staffing agency like PeopleReady?
With over 600 branches and millions of hours worked, we understand the specifics required for each aspect of your business. Employees are not one-size-fits-all and your operations need particular skills and people for various positions.
Take some of the weight of recruiting off your HR department so they can focus on keeping your permanent team in line. We have professional recruiters with a finger on the pulse of employment trends, changing laws, and how to attract the best workers for your needs.
Instead of increasing your overhead with high onboarding and offboarding costs, get to see how well each associate does on the job in a temporary position before sinking costs and time into hiring permanently.
Rather than push your regular employees to the point of over-exhaustion or burn-out during your busiest times, bring on extra helping hands that will allow your permanent team to focus on what they do best and allow temporary workers to bolster everyone's efforts.
Stay flexible with workers on-demand or by scheduling in advance. The ease of our app, JobStack, lets you find and place workers wherever you need to: on your cell phone, tablet or desktop, 24/7.
Over the past 30 years, PeopleReady has provided dedicated temporary workforce support in housekeeping, banquet service, events and venues, retail and more.