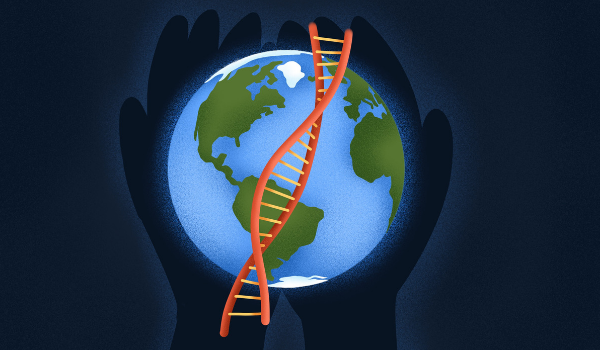 Diversity is a top priority within PeopleReady and the TrueBlue companies. We welcome learning more about our teams and how they became part of our work family. As part of the effort to learn more, TrueBlue's Diversity & Inclusion council is inviting staff to explore their own origins through migration and family history.
This effort is part of a unified council theme of "Origins." The council explores origins from two perspectives: that of DNA and that of our ancestors' journeys. When it comes to DNA, we share 99.9% of our DNA with all other humans and to that end, staff are encouraged to take a DNA test to learn more about their genealogical backgrounds. When we all share a little bit, we realize we all not too different from one another.
The other side of the Origins theme is following our ancestors' life paths. The council researches and builds out journeys and histories for major countries and areas of the world so that the TrueBlue community can learn more about their history and where they come from. Starting with the United States, our teams can learn more about the history of immigration, Ellis Island, and where they fit into the overall story of our country coming together.
After exploring the intricacies of DNA and the history of our predecessors, our Diversity and Inclusion council invites TrueBlue to share their own unique stories so we can learn collectively as a company. There are many stories already being shared and more on their way. Our past informs our present, so learning what our ancestors and family have done in the past helps give color and context to where we are today…and how we get here!
About the D&I Council
TrueBlue has its own council dedicated to Diversity & Inclusion. Our council has seeks to foster a diverse and inclusive culture, by following these strategies: create workplace diversity, develop a diverse pool of talent, build a sustainable inclusive workplace culture, and champion D&I in the marketplace and community.