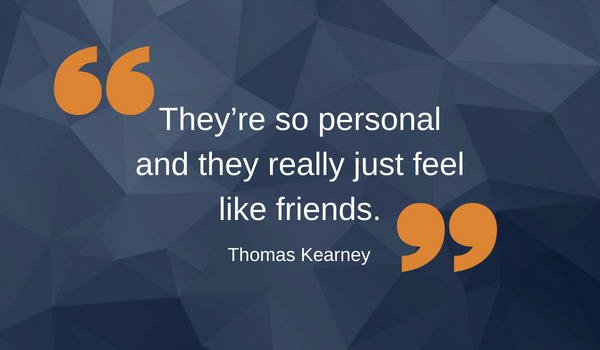 By definition, alternative means following nontraditional or unconventional ideas. In the world of work, this means giving up the traditional 9-to-5 desk job. That's just what Thomas Kearney has done. Thomas's love of travel and willingness to try anything has afforded him a sense of adventure known only to some.
Thomas has lived all over the United States. His experiences and skills gained from his adventures don't translate perfectly onto a resume. "My application makes it look like I'm unstable," said Thomas. The truth is, he's anything but.
One of his most memorable job placements was in Albuquerque, cooking for nuns in a convent twice a week. Thomas gained quite the reputation for his amazing desserts. Nuns from a sister convent, located in Chihuahua, Mexico, would drive 8 hours just for a bite of his homemade pie.
Even with the skills to land a full-time job, Thomas has not given up his adventurous lifestyle. Instead, Thomas has made the nontraditional lifestyle work for him. Today, Thomas focuses on passion projects. His current project is building a tiny house community outside of Albuquerque. To fund this project, Thomas sells his art at flea markets and farmers markets.
To fill the gap, Thomas uses PeopleReady. In fact, he's been using PeopleReady on and off for almost 20 years. He's worked for PeopleReady in Seattle, Iowa, and New Mexico, doing different jobs ranging from flood clean up to kitchen work. Thomas keeps coming back to PeopleReady because, "They don't judge me. They're so personal and they really just feel like friends."
We wish Thomas nothing but the best as he pursues his lifetime of adventure. Thanks for taking us along for the ride. We'll see you at one of our 600 branches soon!