Precision isn't a skill you acquire overnight. It's something learned by dedication and practice. Andre Moreino knows a thing or two about precision. Whether hitting the cue ball in a game of pool or making the perfect cut line at work, Moreino doesn't miss.
Andre Moreino's story starts seven years ago in Butler, Pennsylvania. As a teenager, Andre was ready to work and found PeopleReady. He ended up moving to Florida and training as a sous chef. With years of experience under his belt, Andre returned to Pennsylvania. Though he had jobs lined up, he knew the kitchen wasn't where he wanted to be.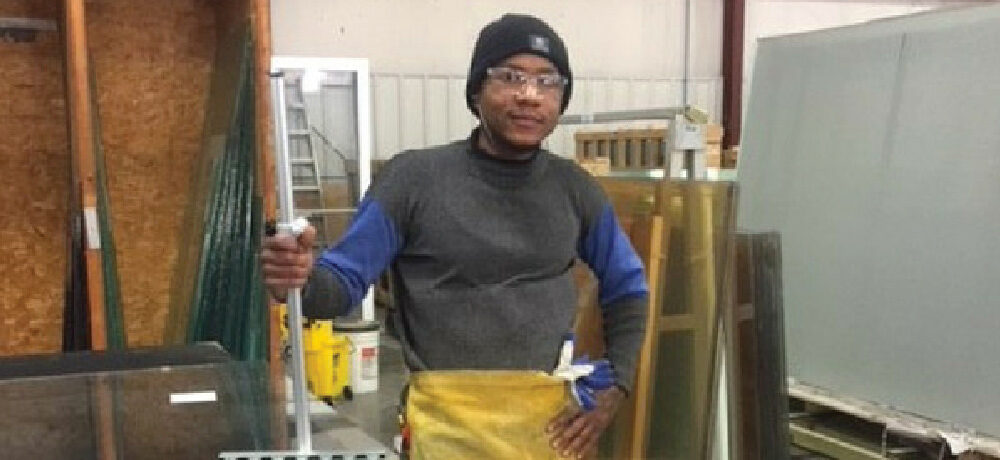 Stuck and needing to make ends meet, he turned his attention back to PeopleReady. Within a week Andre was put on a job unloading trucks. He worked hard, receiving nothing but positive reviews from his supervisors. Andre had his eyes set on something more than unloading and loading trucks. He had seen other jobs around the job site that peaked his interest. Andre admired the way the full-time hand cutter cut and finished glass products. When Andre heard the full-time hand cutter was going on leave, he made his move. He started to shadow the hand cutter and began to work as an apprentice. Because of his drive and ambition to go above and beyond on the job site, Andre was recently hired as a new full-time hand cutter.
"PeopleReady gave me a job, and now the opportunities are endless."
Andre see his new job as a blessing. When asked about his placement, Andre said, "I went from a dead-end cooking job with years of experience as a sous chef to regaining my financial control. PeopleReady gave me a job, and now the opportunities are endless."
Today, you'll find Andre measuring, polishing, and cutting glass to make shower doors, patio tables and more. He'll cut anywhere from $10,000 to $100,000 worth of product a day. With precision. When asked if repetition is boring, Andre said, "I enjoy it, it's challenging."
Thank you, Andre, for showing us that you never have to settle. We're so happy to have helped you on your way to a full-time placement!