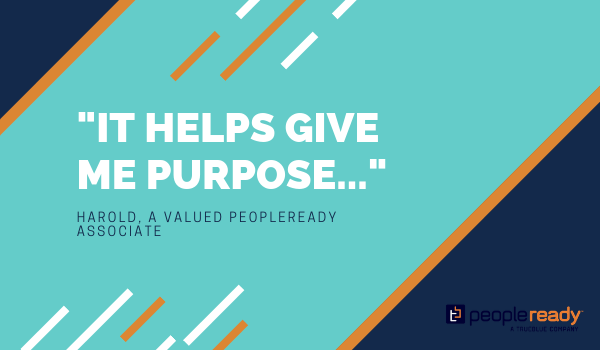 The Patriots dashed onto the field, hearts racing to the sound of Crazy Train while the Rams prepared for a tough battle, ramping up for the biggest game of the season. Fans cheered, millions of viewers sat entranced in front of their television screens, and people buzzed about the big plays and kooky commercials to come.
While fireworks ignited and lights flashed across the faces of stars and athletes and onlookers, our thoughts were with our dedicated teammates helping to keep the colossal event going. Before the football hubbub on Sunday, we connected with one of our associates, Harold, to hear about his involvement in game day. Because as a worker on the scene, Harold would have front seat visibility into to the rivalry and excitement in the stadium.
Fighting the good fight
Years ago, Harold was a firefighter in Boston, putting out flames and coming to the rescue. During a call, Harold was struck in a car accident that left him in a state where doctors told him he'd never walk again.
"I learned to walk again," says Harold.
Not only is he walking, Harold's working as a chef at a number of venues and most recently landing a gig at football's most anticipated event. Harold shares of his extensive physical therapy and the hardships many veteran firefighters face when leaving the department. Harold explains "So many guys after they leave the Fire Department, they're just lost…they have no purpose."
To maintain his hard-working ethic, Harold started working with PeopleReady to remain active. From Boston to Atlanta, Harold used the restaurant experience he'd gained earlier in life to work in kitchens as a chef. Now, Harold relies on the joy of meeting people and making them happy with the food he creates, saying "it helps give me purpose." Harold may feel fortunate to have found a new opportunity wielding a carving knife and tongs, but PeopleReady is honored to help people, like Harold, toward their next career steps.
Now that's something we can all cheer for.