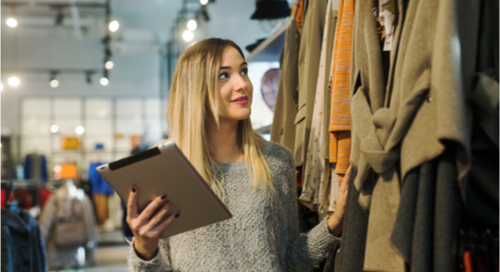 Hiring for seasonal jobs seems to be starting earlier and earlier each year, which means there are plenty of opportunities for work as the holiday season inches nearer. Just as the seasons change, so do the most in-demand jobs. In cooler months, you might see less openings for positions in landscaping or house painting, but there's a whole slew of roles that need a full force of workers as fall hits.
As we mentioned last year, there are many types of jobs available in a variety of industries, from retail to hospitality. With online shopping's popularity, there will be increased needs in warehouses and fulfillment centers. And someone needs to deliver all of those packages, so it's no surprise that logistics sees a spike in seasonal work.
With an increase of new positions comes an increase of shifts to meet varied scheduling needs. While there are full-time seasonal temporary jobs, there are plenty of part-time roles available that allow for a flexible schedule. Seasonal work can be a great option—whether you're planning on earning some extra spending money for the holidays, want to ramp up your skills, or feel ready to own your own schedule and choose jobs that match your lifestyle.
Interested in some of the different roles available to you as holiday hiring accelerates?
Warehousing and Manufacturing
The annual buying frenzy is coming full force as e-commerce shoppers begin looking for the best Black Friday deals and gift buying goes wild. To help meet consumer needs, warehouses and manufacturers go into overdrive to make sure goods are produced quickly, packages are ready to go on time, and all those awesome deals make it to the shelves on time. To keep operations running smoothly, manufacturers and warehouses need additional help from all kinds of positions from stockers to machinists to assembly workers.
Hospitality
'Tis the coming season for hosting out-of-towners, parties, and events—which means hotels filled with travelers as well as personal and office parties booking up venues. That translates to a particularly demanding time for the hospitality industry. If you're interested in exciting, active workdays (or nights) preparing beautiful spaces, meals, and experiences, hospitality could be an ideal environment for you.
Events and Venues
Similar to hospitality, events and venues see an upswing in busyness around the holiday season. You're likely to find active positions available for holiday performances or seasonal soirees within events and venues throughout the season. Due to the timing of different events, these are also great opportunities for shifts outside the regular 9-to-5.
Retail
Even with the rise in popularity of online shopping, brick and mortar stores are still bustling. With all these customers out looking for the best deals, retailers need plenty of extra hands on deck for stocking and shelving, customer service, and checking out customers. There's also plenty of extra merchandising to be done, so look for roles arranging product displays and helping merchandise the store to put your knack for design to use.
Ready to find the seasonal job meant for you? PeopleReady is here to connect you with great companies who need your skills!