When it comes to auto auction day, there are a number of things that have to go smoothly. Your vehicles must be arranged, your vendors need to be in place, and your drivers need to be prepped and ready to go. But most importantly, you need to make sure your customers are there and ready to bid. Here's an auto auctions customer profile from PeopleReady that provides some additional info: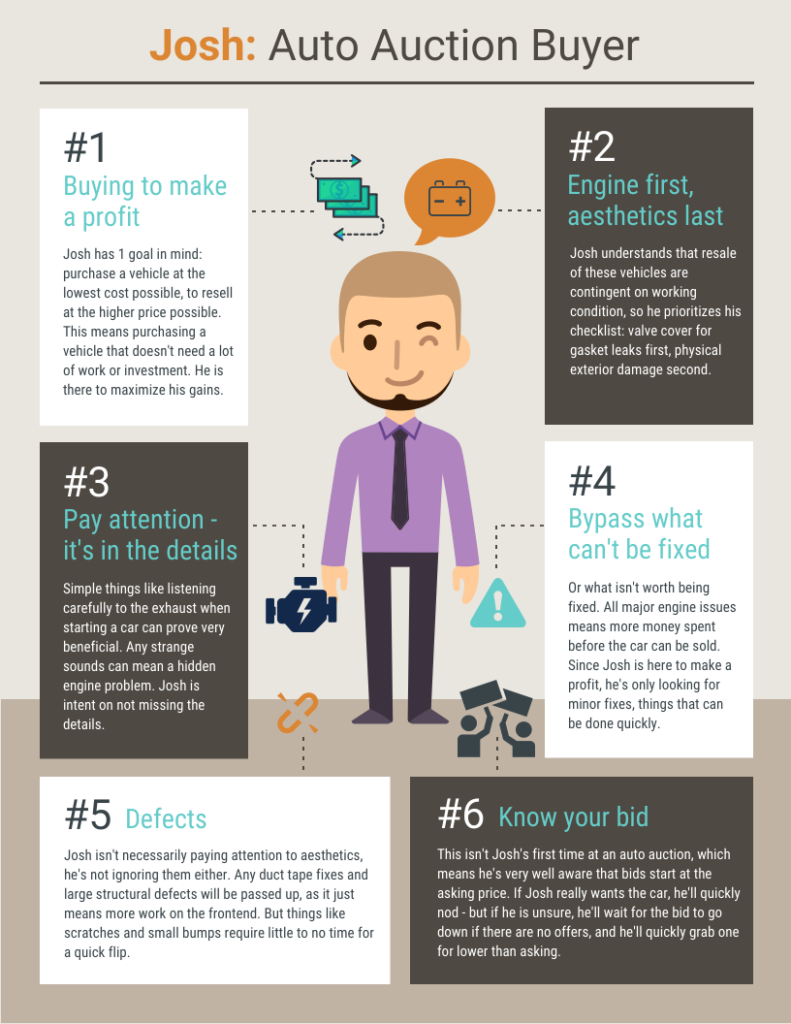 Understanding the buying process and profiling your customers are just as important as making sure you have inventory on vehicles that are guaranteed to sell. Most (if not all) of your customers are there to maximize their gain—meaning they're looking to pay the lowest price possible to resell at the highest price possible.
Establishing your customer profile can give you the information you need to help generate business from both current and new customers. The more you know about their wants and needs, the easier it is to increase their overall spending. This information also enables you to target new customers, simply by marketing to them in a similar way.
Having this information makes it easier to spot opportunities to increase your customers overall spend, while also allowing you to understand their buying process. This means that you can offer the right products, at the right time, for the right price—delivering a positive buying experience for both your business and the customer.