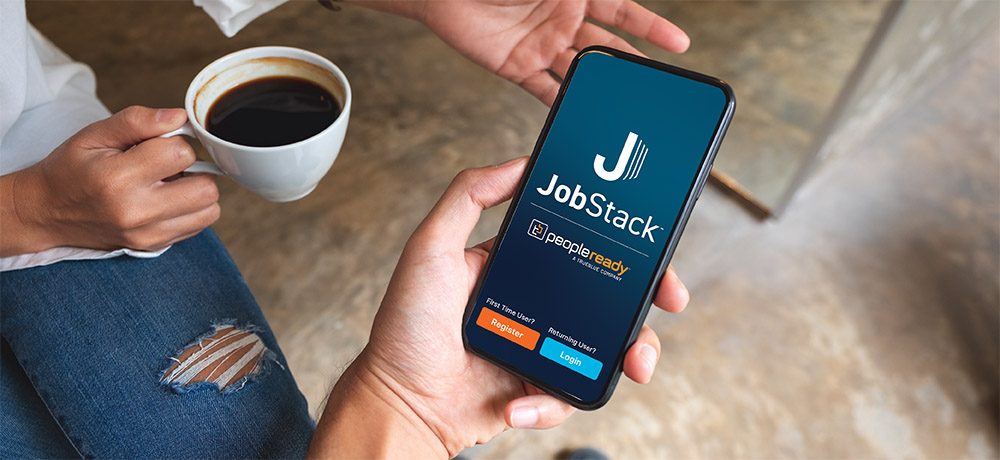 Did you know that last year over 3 million shifts were filled using PeopleReady's app, JobStack? We could tell you how great we think JobStack is, but we know that the most meaningful opinions come from the workers who actually use the app to find the work they want, when they want it. After all, when it comes to downloading another app on your phone—especially one that involves something as important as your career—you want to make sure you're making a smart move.
Convenience was missing before JobStack
Before using JobStack, what were the top two challenges for workers? Having to travel to a local branch for every job opportunity and finding work that fits their desired schedule (with a desirable commute coming in at a close fourth). The common thread of these challenges: convenience.
"JobStack has improved my job search because I can plan ahead on scheduling my time and work week: I can be placed on long term assignments. I can see when my hours have been submitted. The app is a great tool for convenience."

JobStack user
And after they started using JobStack, more than half of workers said they appreciated not having to travel to a branch to find work. Convenient schedules and a good commute also improved as a result of the app.
"[JobStack] basically simplified the job search. It's cut my travel time by 50%. It lets me view all assignments before I commit to one."

JobStack User
JobStack makes the job hunt easier
When asked to assess JobStack, an overwhelming majority of users agreed that, among several benefits, it makes finding work easier. We know that looking for a gig isn't always the easiest thing to do when you're leading a busy life, whether you're balancing work with school, a family, or another job. That's why PeopleReady will continue to make JobStack the convenient way to find the job you want.