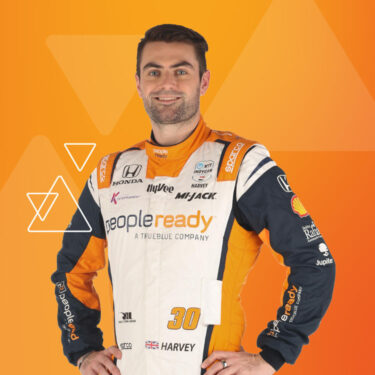 Connecting People & Work at Record-Breaking Speeds
PeopleReady is excited to partner with Rahal Letterman Lanigan Racing and driver of the No. 30 RLL Honda, Jack Harvey, for the 2023 NTT INDYCAR® SERIES race season. Be sure to cheer on Jack and the RLL PeopleReady team at Texas Motor Speedway, Indianapolis 500 and Laguna Seca Raceway. We are looking forward to driving home the power of our mission and brand with race fans all around the world.
Shift into gear with us!
Like Harvey's drive to win, our mission to connect people and work fuels us every day, and we know how to come through when it counts.
With PeopleReady, job seekers can connect with tens of thousands of jobs in a variety of exciting industries, making it easy to find work that fits their individual skill sets and interests. Meanwhile, employers have immediate access to our vast and expanding network of associates 24/7, whether they need one worker dispatched at a local level or a coordinated effort to fill thousands of openings nationwide.
Leveraging our game-changing JobStack platform and 600-plus branch offices across all 50 states, Puerto Rico and Canada, PeopleReady served approximately 83,000 businesses and put approximately 226,000 people to work in 2022.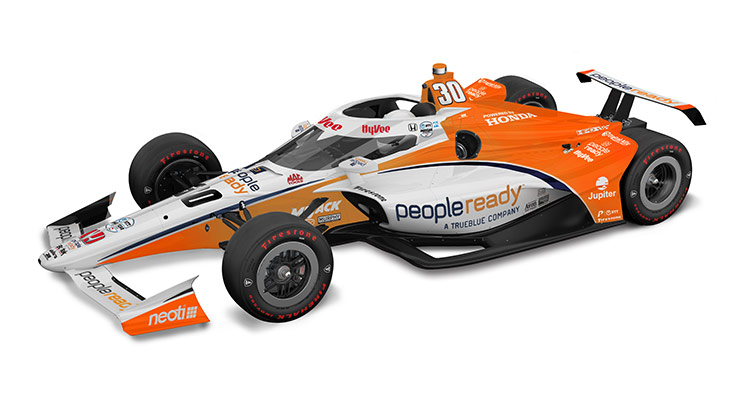 ---
A Force for Good
PeopleReady's involvement with the NTT INDYCAR SERIES 2023 season extends beyond our sponsorship with Harvey and the RLL team. The PeopleReady Force for Good Challenge is part of our new partnership with INDYCAR.
The first driver who wins at least once this season on the three types of tracks that comprise the NTT INDYCAR SERIES schedule will share $500,000 with their team and donate $500,000 to that driver and team's chosen charity.
The PeopleReady Force for Good Challenge
Read more about the PeopleReady Force for Good Challenge, where PeopleReady is also offering an additional $10,000 to the winner of every race during the season, also to be shared with their selected charity.