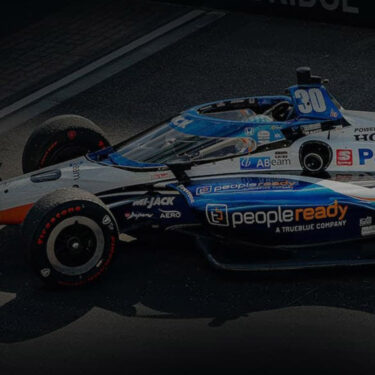 History in the Making
The Indianapolis 500, billed as The Greatest Spectacle in Racing, is one of the most prestigious races in motorsports (part of the Triple Crown of Motorsport, along with the Monaco Grand Prix and the 24 Hours of Le Mans). Each year, the top 33 IndyCar drivers from around the world converge on the Indianapolis Motor Speedway—known simply as the "Brickyard"—to compete for the checkered flag.

Lapping the Field
Starting third and trailing for most of the race, RLL's #30, Takuma Sato, lived up to his motto, "No Attack, No Chance," during the homestretch. He swept into the lead on lap 185 and then fended off a stiff challenge from 2008 champion Scott Dixon to celebrate in Victory Lane. Sato joins an elite class of only 20 racers to have won the Indy 500 multiple times, his first coming in 2017.
Read more about this year's Indianapolis 500 and Sato's winning track record.
---
Shift into gear with us!
Like Sato's drive to win the Indy 500, our mission to connect people and work fuels us every day, and we know how to come through when it counts. PeopleReady is proud to partner with Takuma Sato and Rahal Letterman Lanigan Racing and share this mission with communities across the globe.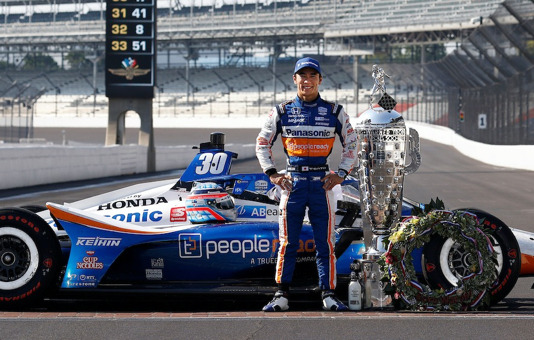 ---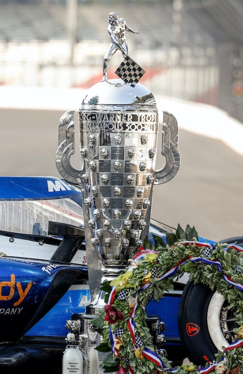 Custom built
Since the inaugural race in 1911, the Indianapolis 500 has been an event steeped in tradition.
Trophy
The Borg-Warner Trophy has been awarded to the winner of every Indianapolis 500 since 1936. A small sculpture of each winner's face is affixed to the trophy.
Floating on air
1947 was the first year for the release of multi-colored balloons on race morning.
Got milk?
The winner of the Indianapolis 500 drinks milk in Victory Lane, a tradition that started when driver Louis Meyer requested buttermilk to quench his thirst after the 1936 race. What's Sato's type? 2%.
PeopleReady specializes in quick and reliable on-demand labor and highly skilled workers. PeopleReady supports a wide range of blue-collar industries, including construction, manufacturing and logistics, waste and recycling, and hospitality. Leveraging its game-changing JobStack platform and 600-plus branch offices across all 50 states, Puerto Rico and Canada, PeopleReady served approximately 98,000 businesses and put more than 221,000 people to work in 2020.