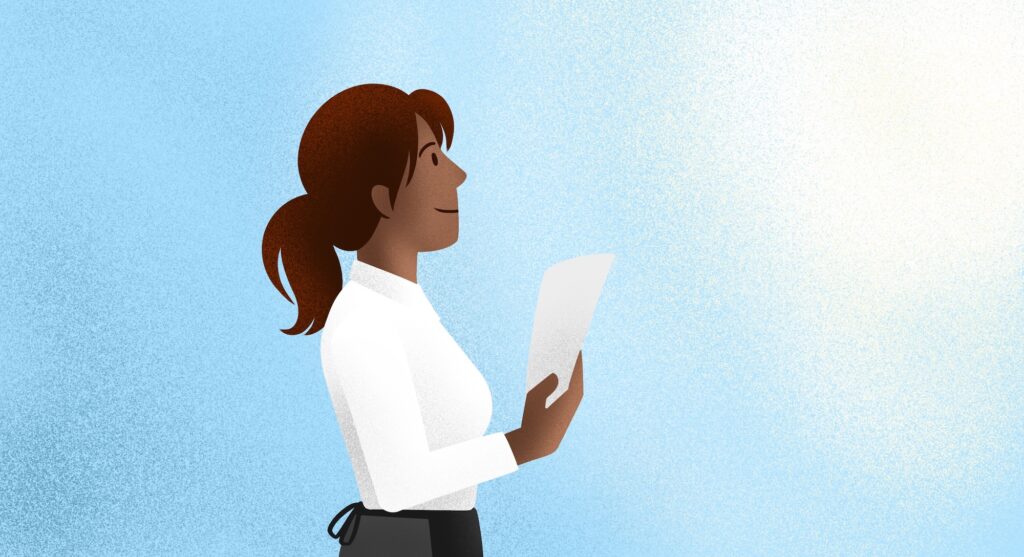 Today's workers are in uncharted territory; technology is changing our world at a rapid pace, and the gig economy is shaking up the way we live and work. Long gone are the days when you assume the job you're at today will be the same one you retire from in a few decades. Right now, workers like you are in the driver's seat, and you can steer your career in a number of different directions.
This freedom to take a temp job here and a gig there allows you to work on your own terms and build the resume you want. As exciting as that is, some workers aren't sure how to turn a work history filled with temporary gigs into a career that reflects their years of experience. If you're having the same concerns, don't worry.
Look back
Before deciding where you want to go, take stock of where you've been. Now is the perfect time to review any experience you've accumulated over the years. Ask yourself the following questions and actually write down the answers:
What skills have I gained from doing similar jobs over the years?
What range of skills have I gained from my variety of jobs?
Did I hold jobs at different levels (i.e., entry level vs. management)?
Were these jobs in the same industry?
Get honest with yourself
Now look beyond the job description. Each job teaches you something, even if it's a lesson that can't easily be listed on a resume. Ask yourself these questions to help you think about what kind of roles you want and where you want to take your career:
Which jobs were my favorite and why?
Which jobs did I dislike and why?
What was I good at?
What wasn't I good at?
Where do I want to be in a few months, a year, and a few years?
What haven't I tried that I want to?
Put your plan into action
Once you've assessed your work history and decided where you want to take your career, it's time to get moving. One of the perks of working with a staffing company like PeopleReady is a wide variety of options to choose from and nationwide staff ready to help you.
Talk to your local branch manager about your career goals. If you want to test out different industries and try out new roles, let them know. They can help bring those opportunities to your attention and keep you in mind when they receive a work order that match your interests and skills. If you know what your long-term goal is, talk to them about it. They can explain what jobs you might want to search for in order to build the necessary experience or where it makes sense to get your foot in the door. It's also important to keep your PeopleReady team up to date on any certifications you gain so they have the most current understanding of your qualifications. They can be your best champion, so stay in regular communication with them.
When you choose your next job, keep in mind what you want to get out of it. Sometimes you just want a paycheck and other times it's to take one step closer to a career goal. Both are good reasons; just keep your long-term plan in mind so that overall, your gigs are working toward your goal. That's the beauty of temporary staffing: you can build the career you want, how you want.