Meet Jared Nelson, a veteran of the U.S. Army and a Senior Staffing Specialist at PeopleReady Branch 3431 in Princeton, Minnesota.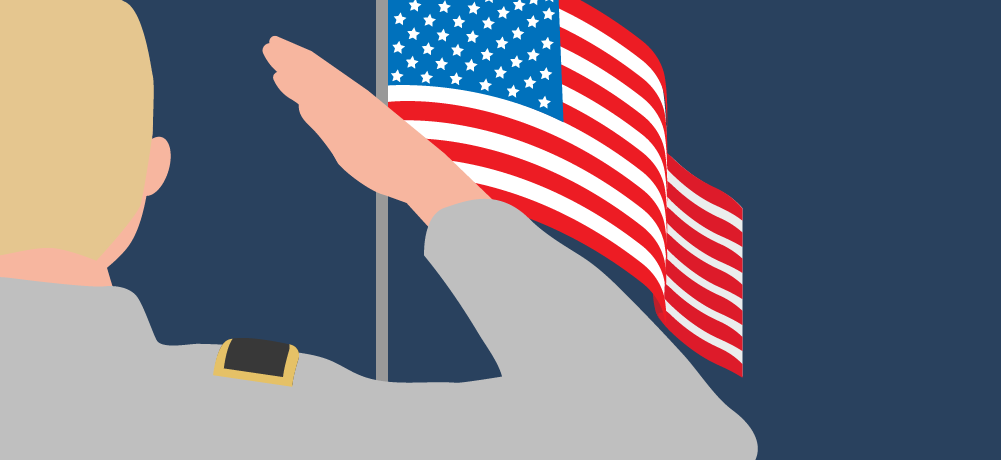 Jared's experience in the U.S. Army gives him an instant connection with other veterans. The topic typically comes up when a customer or associate notices Charger, the service dog always at Jared's side. Jared explains how Charger helps with PTSD from his time in the Army. That sparks an immediate rapport, especially when the customer or associate is also a vet.
Adapting to a new normal after leaving the Army is a strength Jared draws on every day at his branch 50 miles north of Minneapolis. "You never know what the PeopleReady workday is going to bring your way," said Jared. "One of the biggest things we're taught in the military is resilience. We adapt and overcome regardless of the situation."
Jared joined PeopleReady a year ago during a turbulent time in his life. It didn't take much stress to snap him back to Feb. 12, 2006, he was a gunner accompanying a humanitarian convoy in Iraq. He doesn't remember the blast from the roadside IED. He came to in a medical tent and learned he was one of only two service members to survive in his vehicle. He also learned he had a traumatic brain injury from his helmet slamming into something in the vehicle during the explosion.
"Finding a supportive environment at PeopleReady was awesome," he said. "But I wanted more. The VA wanted to pump me full of drugs and I don't want drugs. Then someone suggested, 'Why don't you look into getting a service animal?'"
Jared found the organization Paws Assisting Wounded Warriors and they connected him with Charger, a red fox British Labrador puppy. Charger had to learn to disregard all the stimuli that normally distract dog—someone drops a French fry on the floor at a fast food joint or another dog comes into view—and focus on Jared.
"He keys off my energy," Jared said. "He often knows the PTSD is going to kick in before I do. He knows all the triggers. My voice inflection or I become less talkative, for example. He'll immediately come to me and put some pressure on me or lay his head in my lap, so I realize what's going on and a take a deep breath."
A busy PeopleReady branch can be a hectic place. The importance of a day's work for some can boost stress levels. With Charger at his side, the day-to-day stress that used to set off PTSD symptoms that made it difficult for Jared to hold a job, are no longer in control. Jared is and doing an exceptional job in helping others.