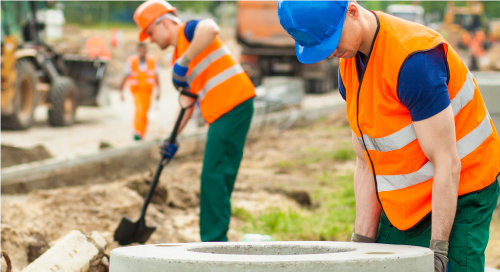 Finding, hiring and keeping workers is more challenging than ever now that the demand for talent exceeds the supply. If the competition for talent is causing you headaches, you should consider tapping into an overlooked segment of workers. Previously incarcerated Americans (or ex-offenders) are a large portion of the population experiencing a 27% unemployment rate.
Recently, Eric Lynn from PeopleReady co-hosted a webinar with Gary Cloutier, president of Eagle Environmental, discussing how ex-offenders can be valuable additions to your team and the related business incentives available to companies who give them a second chance.
A Snapshot of Ex-Offenders
To understand the amount of untapped potential ex-offenders offer, consider this:
25% of the population (approximately 70 million adults) have criminal records
More than 10 million incarcerated offenders return to their communities each year
At least 95% of state prisoners will be released at some point
Nearly 80% will be released to parole supervision
Not only are ex-offenders overlooked for employment opportunities, many employers often have misconceptions about their criminal history:
76% of ex-offenders are arrested for misdemeanors
Only 7% of arrests are for violent felonies
Nearly 33% of state prison releases are drug offenders
31% of state prison releases are property offenders
Benefits of Hiring Ex-Offenders
During the webinar, Lynn and Cloutier explored the many benefits of hiring ex-offenders (view the webinar to see the full list). Here are a few ways giving workers a second chance could benefit your business and community:
1. Your organization might qualify for a tax credit.
Certain organizations qualify for a Worker Opportunity Tax Credit (WOTC) when they hire ex-offenders. The tax credit allows employers to reduce their federal tax liability by up to $9,600 per new hire. There are certain restrictions, so consult the IRS for further information.
2. Help a member of your local community get a new start
Although you can't quantify having a positive effect on your community the same way you can measure other investments, you shouldn't discount it either. A second chance could change someone's life, and that has a ripple effect beyond just them. It adds a new, productive member to the community—and likely a positive view of your business and commitment to your workers.
3. New hires might have higher productivity levels.
Although anecdotal, some employers find that ex-offenders are often excited to get back to work. Understandably, they simply want to be productive and prove that they're more than their record. When you give someone a second chance and show that you view them as part of the team, you create an environment they want to excel in.
4. New hires bring great skills
One simple fact often lost in conversations about ex-offenders is that at the end of the day, they were workers with jobs before their incarceration and they bring their skills to your workplace. Their talent is regularly overlooked and you have the opportunity to add passionate, skilled workers to your team.
For more information, you can watch the webinar Second Chances: The Case for Hiring Ex-Offenders from PeopleReady on demand at any time.