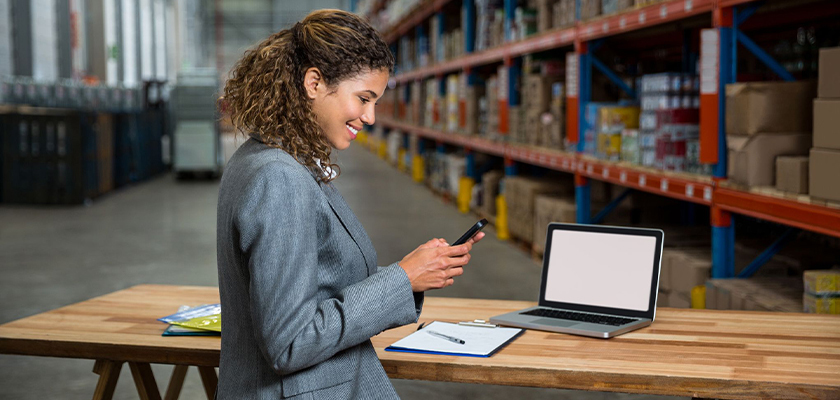 We know you experience many challenges managing your business, and that temporary staff can play a significant part in helping you alleviate these challenges so that you can accomplish your goals. If you decide to work with a staffing company to help with your short-term employment needs, you want to know exactly what to expect.
Some common concerns businesses have when working with a staffing company are things like, "I don't want to rely on someone else to request workers." Or "What I'm being charged is a mystery to me. I want to understand what factors cause the price I pay my staffing company to fluctuate."
That's where PeopleReady's mobile app, JobStack, can help. With JobStack you are in complete control of your staffing strategy.
When you download the app, you no longer need to call to place orders for workers with the branch. Of the top reasons customers chose to use JobStack, the ease of requesting staff on their own time was the clear winner, according to 48% of those surveyed. You also have the ability to receive real-time notifications when your workers are on their way to your job site, rate the performance of workers after their shift, and submit hours.
We built JobStack to increase transparency and visibility for you. By using the app, you get full access to all of your orders so that you can manage them more easily. When you're requesting staff through JobStack, you'll be able to see how different add-ons impact your bill as well as a final rate you pay per worker. This means you always see what factors may cause the price you pay to fluctuate.
Check out this infographic to learn more about how JobStack from PeopleReady can help solve some of your staffing challenges.
Need staffing support for your business?