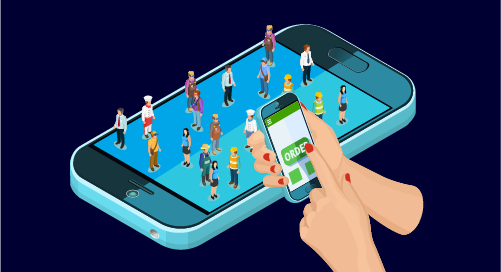 We know you're busy. Your day is already packed from start to finish—and when you add in the time and energy it takes to make sure you're staffed to get the job done, your list just gets longer. Our mobile app JobStack alleviates a lot of that pressure, but don't just take it from us.
PeopleReady went directly to our customers to find out how they're using JobStack, and why they keep coming back to it.
Quality Matters
With JobStack, after a worker completes a job, the customer is prompted to rate their performance within the app. It's a convenient way to give feedback and also makes it easier to request the same strong performers for future gigs. According to the data, JobStack is bringing customers the right workers:
On a scale from 1-5, 66% of customers give their works a 5, the best possible score.
Another 21% rate their workers a "4."
The overall average score of workers ordered through JobStack is a 4.5.
JobStack Makes Ordering Easy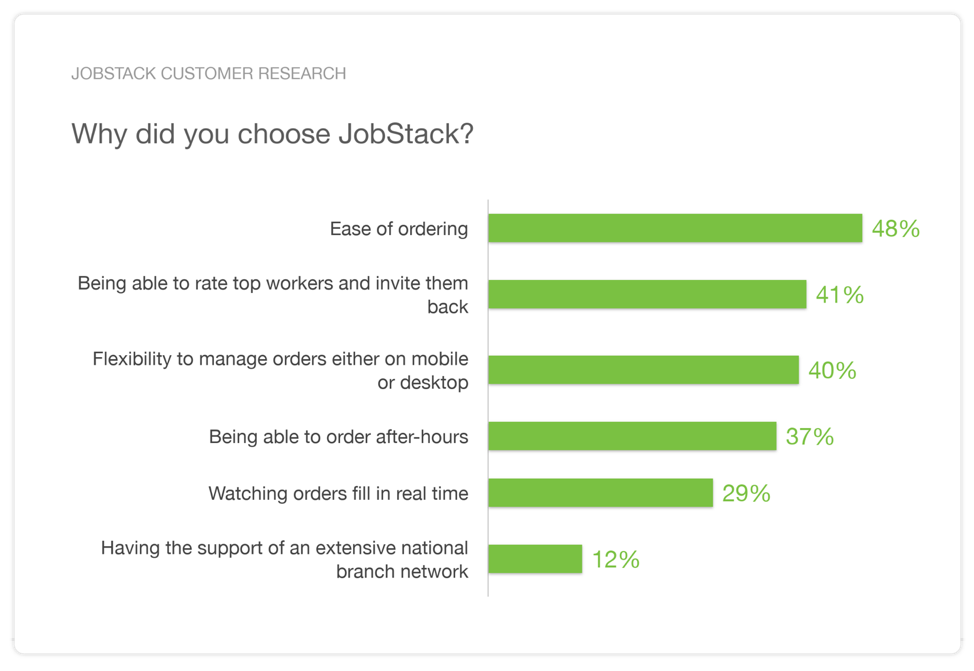 I like that I can approve hours and submit orders even when I am not at my desk. With all the emails that come back and forth on a daily basis, the app cuts down on communication with the branch, and I can just log in on the app to enter what I need.

Lisa Ashley, Human Resources Generalist, Twincraft Skincare
Of the top reasons customers chose to use JobStack, the ease of ordering was the clear winner. The ability to put out a call for workers from the phone you (probably always) have in your hand takes convenience to a new level.
A One-Stop Shop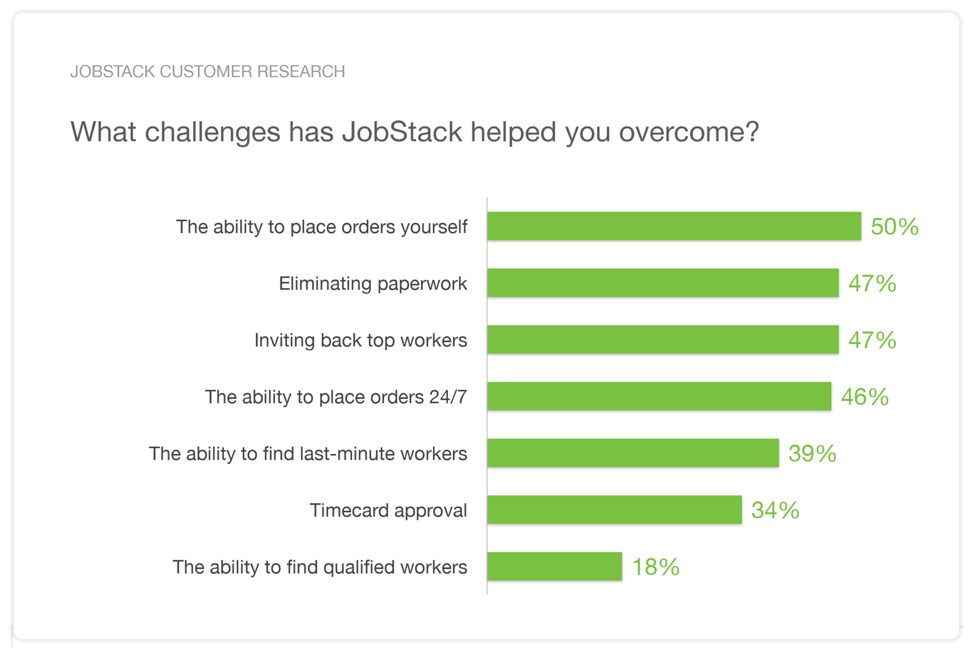 When you look at the top challenges JobStack has helped customers overcome, you can't help but notice that they are varied. Half of users consider the ability to place orders yourself the top challenge they overcame, but not far behind is eliminating paperwork, inviting back top performers, and placing orders at any time. This variety is a prime example that JobStack simplifies all aspects of the hiring process.
[JobStack] has made it so much easier for our admins to handle payment after the job; no more trying to find where time cards went or confirm accuracy since we are able to submit hours before even leaving the job site. Being able to have more control over our orders with the app has been a great time saver and helps keep us organized with our multiple jobs.

Valued Customer, Event Specialist, Ampa Entertainment, Inc.
JobStack Saves Time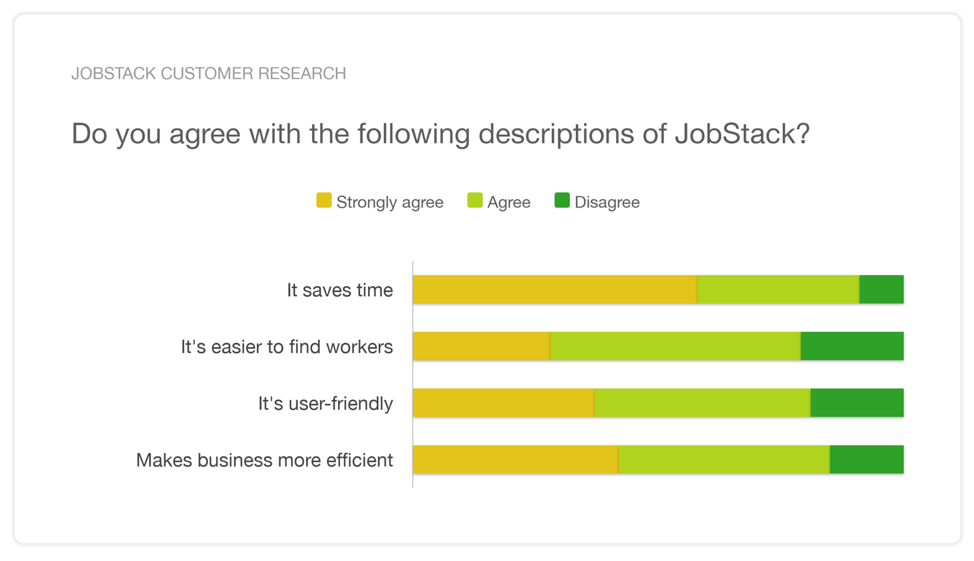 JobStack customers cited saving time as the top benefit of using the app. When you can do everything from placing orders to approving time cards from your phone, you end up saving more time than you thought possible.
Since I own a small company and schedules change at the last minute, JobStack allows me to work my hours (24/7) without having to worry about getting someone on the phone to discuss [staffing] needs. I really like knowing whom to expect to show up before the beginning of the project.

Larry D'Apice, Owner, Phoenix Contract of York, Inc.
No matter what industry you're in, JobStack makes finding and keeping top workers easier than ever. Take it from our great customers: whatever you need to do to keep your business moving forward, you can do with JobStack.