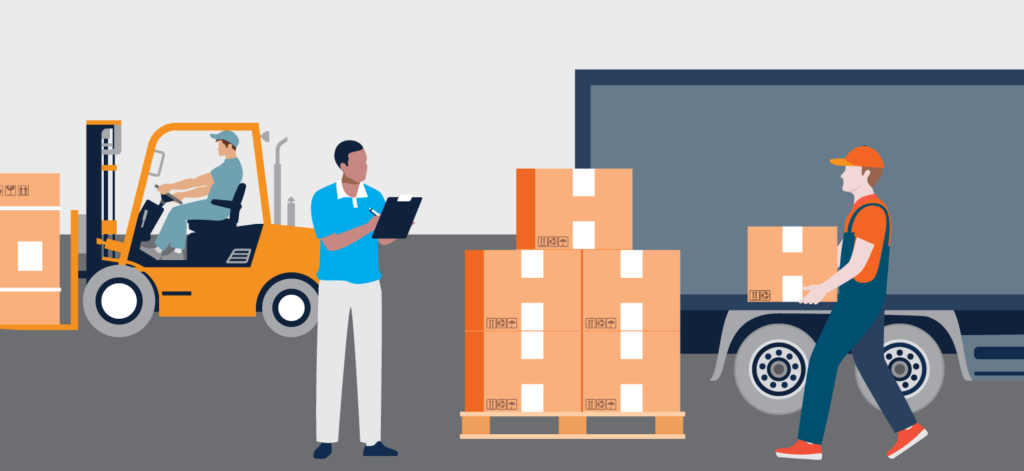 CHALLENGE
Ollie's Bargain Outlet, a chain of discount retail stores, has experienced rapid growth throughout the U.S. For over a decade, Ollie's has partnered with PeopleReady to meet many of their staffing needs at new store openings, including a recent one in Sherman, Texas.
In the weeks leading up to opening day, Ollie's required about 10 workers to perform a variety of labor-intensive tasks, including unloading heavy or large items from trailer trucks. However, they were finding it difficult to assemble a full team of workers due to cost and time constraints, which meant that the store might not be prepared to greet customers and make a great first impression in their local community.
SOLUTION
On the first day of the store opening project, a PeopleReady strategic account manager visited the project coordinator on-site to help find a solution. After getting a better understanding of the situation, PeopleReady quickly developed a revised staffing plan—which included additional associates who could round out the team. This would reduce idle time and create a balanced workload so that the project stayed on schedule and on budget.
Also, PeopleReady committed to working with Ollie's to create a guide for their new store development team to ensure their future orders would always be filled with the best workers for the job.
RESULTS
The project supervisor was so impressed with the performance of their associates—along with PeopleReady's ability to think fast and follow through on their plan—that she requested an additional 20 associates each day starting two weeks later. Soon after this success, Ollie's asked PeopleReady to provide extra support for their newest store opening in San Antonio. Several associates on the project were extended beyond their initial assignment, and one has now been converted into a full-time employee.
Because they have a more reliable workforce, Ollie's continues to see increased productivity and greater cost efficiencies. They recently began discussions with PeopleReady about staffing needs for some of their distribution centers, which have experienced a notable increase in activity since the beginning of the COVID-19 pandemic.
In 2021, Ollie's will surpass 400 locations across the country. With a bright future in store, the retail chain continues to grow in all areas with PeopleReady as their trusted staffing partner.
Need retail staff for your business?