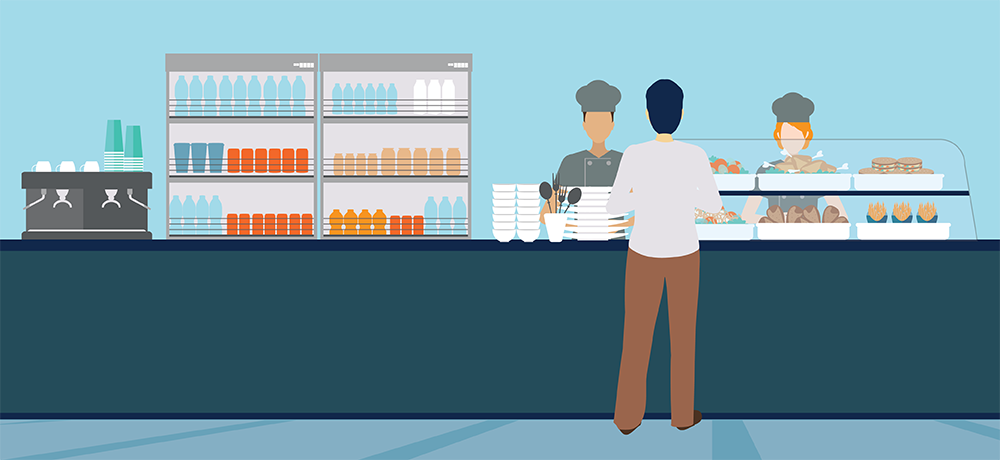 CHALLENGES
Bon Appétit Management Company — an on-site restaurant company that provides café and catering services to corporations, colleges and universities throughout the U.S. — manages the dining program for Butler University in Indianapolis. Butler Dining has several locations on campus, including a convenience market, a coffee shop and a cafeteria. They had a complex set of staffing needs across multiple campus buildings, with different positions required each day of the week and various shift start times.
PeopleReady regularly provided Bon Appétit with workers including prep cooks, dishwashers and cashiers. Before the 2020–2021 school year, dining managers would send lists of dates, open positions and the number of workers required for each location. However, managers would often forget which orders they had placed, which resulted in last-minute staffing needs.
SOLUTION
PeopleReady proposed our mobile staffing platform, JobStack, as the perfect solution for their staffing needs. JobStack would allow managers to request temporary workers from their mobile device 24/7. They could also approve worker hours and monitor their order status, providing them valuable peace of mind. A chef in Butler Dining was particularly intrigued and asked for more information. PeopleReady walked her through the app so she would be able to place orders for workers and enter worker hours quickly. Meanwhile, she could see which workers were expected for each shift and which roles still needed to be filled.
RESULTS
Upon using JobStack, Butler Dining's chef found many benefits for her staffing process which she shared with other dining managers.
JobStack's extensive roster of vetted workers ensured that her daily requests for workers were filled instantly and that workers received accurate job assignments.
JobStack's ratings feature streamlined her list of job candidates and allowed her to select only those who were top performers.
JobStack's payroll feature simplified her daily payroll process so that it only took a matter of minutes to complete.
Before the 2021–2022 school year, PeopleReady met with all managers to provide a demonstration of JobStack and help them place their first orders. And having proven our success in addressing staffing issues, PeopleReady also assumed the role of staffing partner for Centerplate, exclusive caterer for the university. Our relationship with Bon Appétit Management Company is now stronger than ever because of our commitment to excellent service and the ease and convenience of JobStack.
Need staff for your business?