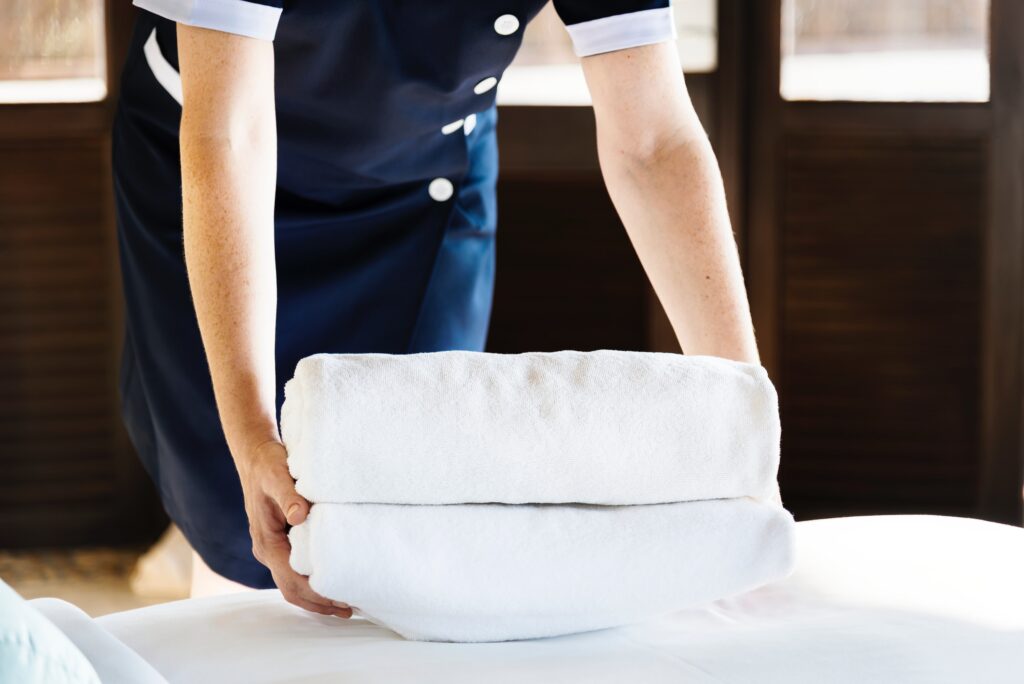 PeopleReady supports a wide range of industries, helping our customers hire dependable, hardworking employees. We apply years of expertise to connect customers with the constantly changing work pool, including that of the booming world of hospitality. Out of the hundreds of customers we serve, one large enterprise hospitality enterprise took the time to share insights into their staffing journey: the challenges, the successes, and how they partnered with PeopleReady to exceed their business expectations.
After testing the services of a number of other national staffing companies, the Operations Director of the customer company* says PeopleReady simply found the best temporary workers in the local market. In addition to connecting great workers to their needs, PeopleReady lent "understanding and experience with servicing large National accounts", a crucial strength for this particular company that needed high-volume support.
Compared to other companies, they ranked PeopleReady "Best in Class" for Performance, Ease of Use, and Reliability paralleled with Customer Support that significantly bests others. Due to PeopleReady's support, the company Operations Director realized improved efficiency in their hiring process with workers they needed, showing an immediate return on investment.
PeopleReady understands the specific business needs of each customer in our wide realm of staffing. Thanks to 30 years of industry expertise, we help organizations save time and money while helping to meet project deadlines. We work closely with you to provide solutions that help you do your work, as well as possible.
* The company featured in this case study asked to have its name publicly blinded because publicly endorsing vendors is against their policies.
Need staff for your business?