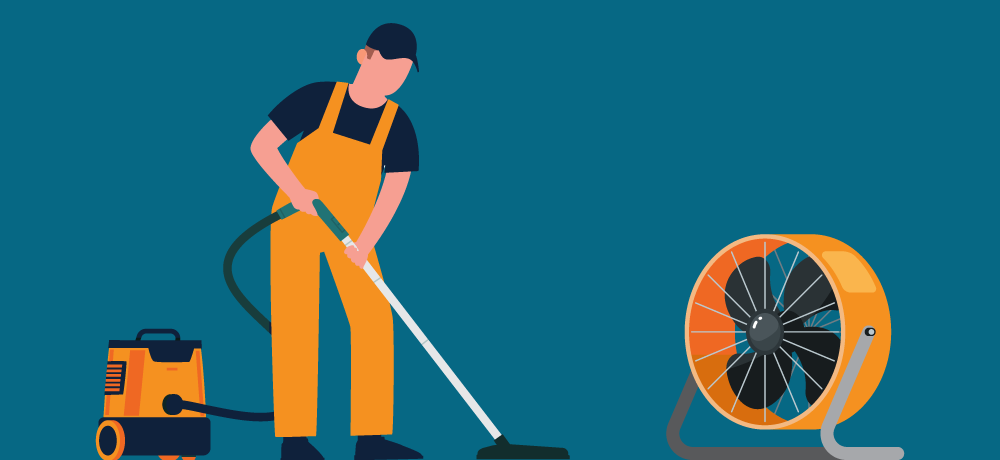 CHALLENGES
ServPro franchises across the United States respond to disasters of all kinds, 24/7.
ServPro Franchise #10512 selected PeopleReady | JobStack as a preferred vendor due to their ability to respond quickly and provide them the staff that they need at a moment's notice through JobStack.
PeopleReady | JobStack has been instrumental in helping ServPro fill last-minute orders, and build the team they need quickly.
USE CASE
ServPro Franchise #10512 uses JobStack as their mobile staffing solution partner because of its ease of ordering, the ability to place orders after hours, and the ability to rate workers and invite them back, as well as the flexibility to manage orders either on their phone through the app or through the online portal.
"Our business is 24/7, and we have emergencies throughout the night on a regular basis, and to be able to send out the call for help to meet us on site in the morning, without having to wait until the next morning to call has been a game changer. Day or night, I can place an order for assistance. With JobStack each of our crew chiefs and managers can easily place an order at any time. They know the workers that they prefer to work with and can easily request them."

Rachel Heffner, Administrative Director
RESULTS
ServPro Franchise #10512 has been able to respond to last-minute staffing needs much more efficiently since they started using JobStack. They have specifically achieved the following results since using the app:
Job fill rate has increased 26–50% since using JobStack.
They have filled orders 40–50% faster by utilizing JobStack.
They believe that the ability to fill last-minute orders is the most important feature in a staffing partner, and JobStack delivers.
ABOUT JOBSTACK
JobStack is a flexible workforce solution for managing your on-demand workforce anytime and anywhere. With over 40,000 active workers daily, you can connect with qualified talent immediately. Our solution was built with customers in mind allowing them to place orders from any device, 24 hours a day, 7 days a week.