Getting ready for your busy season can be a hectic time so it pays to build a strong team well ahead of when you need them. In today's economy, a great strategy is to build a fast, flexible worker pool from on-demand or freelance talent.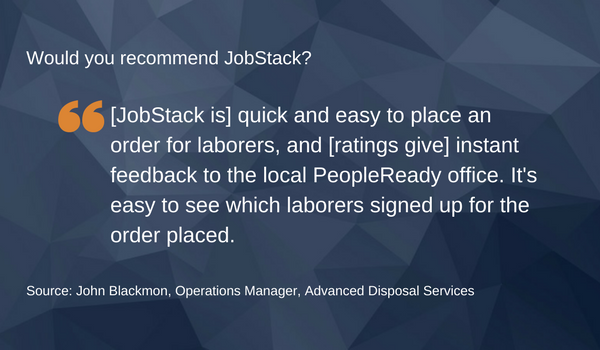 Team Building in an on-demand workplace
As your business evolves, you need budget flexibility. Leverage on-demand workers to get vital work done immediately without the overhead and long-term costs associated with traditional hires. In order to control costs and stay nimble in today's economy, it's important to build teams that:
Meet your organization's goals instead of building organizational charts. Define what really needs to be accomplished and seek to fill that portion of the task.
Free yourself from the long-term commitment of talent acquisition and use contract personnel to complete project-based work.
Once you prioritize your objectives and match to the talent skill set you need, engage with experts who can make a seamless match between your work and the workers needed to execute.
Beef up your service levels by filling gaps in your existing team, signing up on-demand help is the timeliest solution.
Leverage the broadest possible network. The on-demand specialized talent pool already includes 65 million people that are not interested in full-time work.
Having reliable partners who can help you find reliable and eager on-demand workers is important. JobStack, PeopleReady's app, connects you with over 50,000 workers ready and able to be matched to your specifications 24/7.