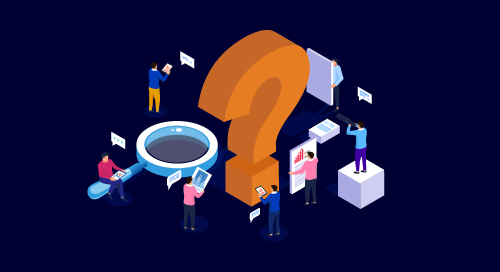 PeopleReady has been around for 30 years, and in that time we've seen a lot of changes in the staffing space. What no one could have predicted was what exactly would change and what would stay the same.
Online job boards replaced paper resumes and classified ads. Staffing agencies shifted from analog to online. Then came the even bigger changes: powerful search engines, smartphones, apps, and social media. The staffing landscape was in constant change—for the better.
However, not everything changed. The fundamentals of finding a job and filling an open role remained the same. Each industry has its own unique needs, of course. Retail and construction and hospitality don't have the same requirements. But the need to find the right worker for the right role at the right time is universal today just as it was 30 years ago.
As you begin recruiting in today's digital job market, ask yourself these four questions to be successful in your staffing endeavors:
Am I reaching candidates?
You might not be shocked to hear that 80% of Americans text and millennials are even more active than the average digital user, with 93% of Americans 23-to 38-years-old owning smartphones. Mobile, as you can see, is not just the future; it's the present. Your job postings and the sites they're on should be mobile responsive. Use a mobile app to candidates can easily find them and apply from their phone or tablet. Today's candidates are in high demand and they are not going to spend time on a clunky application experience when they can just scroll to the next posting.
Does the job sound appealing?
No one expects work to be all fun and games, so pretending a job is going to be easy and carefree all the time is not helpful to job seekers. However, an accurate depiction of the job—including its perks and highlights—is helpful for you and the associate. Workers want to apply for jobs that match their skills and interests, and they want to feel like it's in a setting they will fit in. When you're writing a job posting or speaking with your staffing partner about the open role, give a comprehensive overview and highlight the elements that will get your ideal candidates excited about applying. You can be honest about the role and still make entice for workers.
How am I making the company sound?
Today's job seekers want to do work they care about at a company that aligns with their values. Your future employees want to feel like they're in the right place when they clock in. Share helpful information about the culture, values, and additional insights that set your organization apart from the competition. Today's workers are in demand, so you want to stand out from the rest of the crowd and have them hit that apply button.
Am I speaking like a normal person?
Jargon and bland corporate lingo stand out in today's job market. Remember, workers want to fit in and feel passionate about their work, and lifeless job postings are not going to inspire them. On the other end of the spectrum, overly creative and confusing postings are equally as troublesome. If a job description has a vague title like "ninja" or "guru," you haven't told the applicant anything specific about the role and possibly given them the idea that you're making a boring role sound more exciting than it is. Communicate—through job postings, your website, any avenue—as if the candidate were sitting across from you in a normal conversation. You can be professional while avoiding clichés that don't feel authentic.