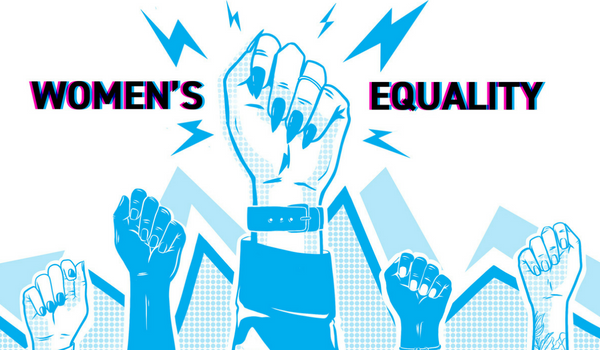 On August 26, we celebrate Women's Equality Day, commemorating the passage of the 19th Amendment to the U.S. Constitution which granted women the right to vote. Officially put into effect in 1920, people across the country now join together in recognizing the importance of gender equality. Recognizing the achievements and impact that women make from all facets of life— government, literature, sports, business, medicine, science—is absolutely necessary as we continue to develop opportunities and build respect for all members of our society.
PeopleReady is proud to be part of TrueBlue, their parent company who has a strong presence of women leaders on the board and throughout the companies.
We had the opportunity to connect with three of the many incredible leaders at TrueBlue who make a difference daily. Their insights are invaluable and we anticipate them paving the way for future innovators in the industry.
Today, meet Maggie Lower.
SVP, Chief Marketing Officer
Maggie is invested: she invests in people, in her family, in her job. She says, "It's important that everything that I do, I do with 100 percent with authenticity and passion."
Leading digital, brand marketing, innovation, and communications strategies for PeopleReady, PeopleManagement, and PeopleScout, Maggie continues to prove herself as a business expert by combining the art and science of marketing to achieve outstanding results.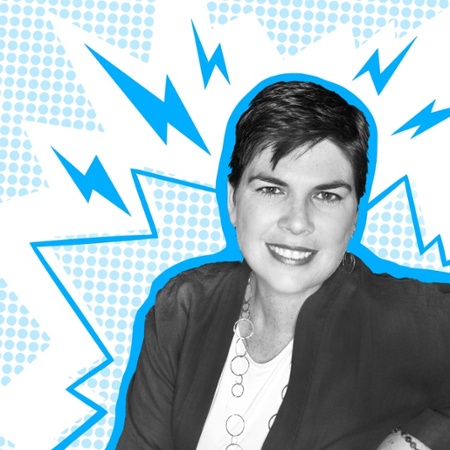 AM: What aspects surrounding equality have you seen shift in the workplace, specifically since you really first started your career?
ML: People have become much more specific in requiring inclusiveness. Let's just take even the last 15 years – it seems like it would've been a nice corporate platitude to say that we're inclusive. Well now people are asking for real specifics around what inclusiveness means. Being inclusive means looking at pay practices, it means looking at representation on committees where you're making significant decisions at the firm level. It's looking at your board membership and making sure your board membership actually reflects that inclusivity, and last, it's looking at your corporate social responsibility model: how are you advocating for that in your community?
It's gone from being something that candidly felt like a [communications] initiative to something that has real metrics behind it. Inclusiveness has real power behind it because people have seen business results change by having a more inclusive model.
AM: What woman inspires you and why?
ML: You know who inspires me? Arianna Huffington. I love her. She is somebody who is incredibly successful in business but she is also passionate about the fact that to be successful in business, it doesn't mean there's only one way to do it. I think that's what really resonates with me about her approach. I think Arianna Huffington makes it less about dollars and cents but about leading with integrity and with authenticity and that's what I love about her. She's spending as much time talking about success and innovation as she is talking about honoring yourself and balance and mindfulness – she's just taking a much more holistic approach in the conversation.
AM: What is one piece of advice you would give to women or girls in the workplace?
ML: I think that there are things that I wish I would have done sooner which was to acknowledge where my boundaries are and be willing to advocate for them. I don't like the word fight, I think fight kind of charges that conversation. I think one thing that millennials are doing that are really leading us the way forward is they're saying "look I like what I do and I'm passionate about what I do but there's a specific way I want to do it that allows me to bring balance to my life and I'll be more productive and inspired if you can help me strike this balance".
I am somebody who has tremendous respect for that, so I would say to any woman coming up- don't assume that you can't do it all, but don't try to do it all at once; you're never going to get it all done at once. You've got to pick your moments and you've got to say 'I did better at this today and I'm going to do better at my personal life tomorrow', as one example. I wish I would've been more cognizant of that as I was coming up. I've definitely learned more of that later and I'm still a work in progress.
"Inclusiveness has real power behind it…"

—Maggie Lower
Alice Paul, of the National Woman's Party, was integral in women's right to vote, saying "There is nothing complicated about ordinary equality." We are privileged to have the opportunity to hear from some of the prominent, impactful women of TrueBlue who are changing the face of how leaders have historically looked.
We hear Alice Paul's words from almost a hundred years ago and champion those who are committed to erasing the perceived complication around equality. On this day, we honor the trailblazers who fought for female voices to not only be heard, but amplified.
Stay tuned this week as we speak with insights from two more of our excellent team.