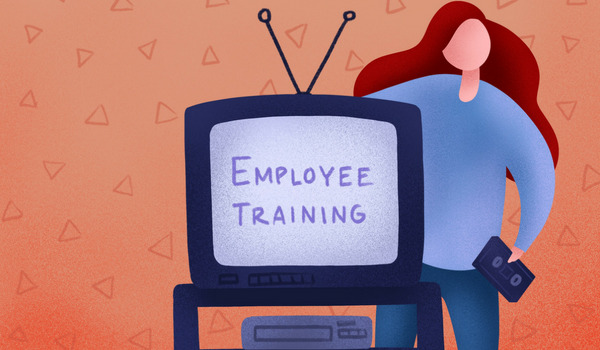 While brick-and-mortar retailers are experiencing a number of difficulties, reports of a total downfall are seemingly incorrect.
Still, challenges are inevitable. Adjusting to fluctuating consumer needs and behaviors poses its own set of trials, but working toward a strong employer-employee relationship can help make those transitions much more seamless. Training proves to be a recurring challenge for retailers, but as a building block for the success of the company, it's worth giving it the time and attention it deserves.
Challenge: Training is so time-consuming, I don't know whether it's really worth it?
Insight: The old ways of training are on their way out. Instructional videos and outdated stacks of handbooks aren't sticking with workers…meaning those lessons tied to your company's vision and mission aren't being remembered.
Solution: Move toward developing or working with a system that your staff can easily access on the go. Starting with onboarding, it's important that they're able to learn about you and your procedures quickly and remotely. Look into online or app-based training resources that can help save you both time in the long run. Implement a process for follow-up training and coaching opportunities involving input from all parts of your team. Not only will you end up sharing the task of training, but you can communicate the reasons for the way things are done through multiple leaders.
When setting up your training program, PeopleReady recommends that you remember Anatole France's words, "Nine-tenths of education is encouragement."