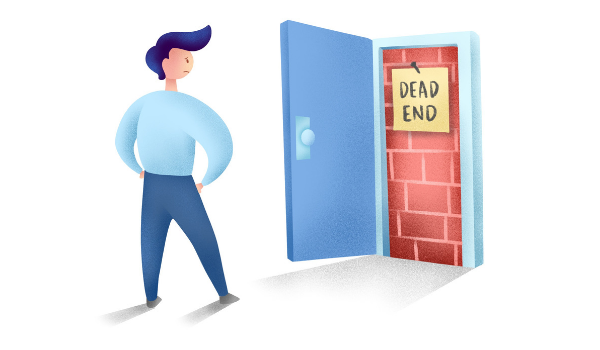 Retailers encounter challenges in an industry that requires constant adaptation. On top of keeping up with the influence of technology and understanding changing behaviors of consumers, a full 99 percent of executives report that retention is an issue they encounter that impacts their bottom line.
Regular investment of time and engagement can make a strong difference in ensuring you have the best team to navigate through challenges that arise. We've shared solutions on how to better train your employees and keep your best employees within the company – now let's explore how changing perceptions of an employee's future can keep your strongest players.
Challenge: Employees are unmotivated, or even quitting, because they think they're in a dead-end job.
Insight: Forty-five percent of millennials say they would quit a job if they don't see a clear career pathway. The cost of replacing entry level employees costs six to nine months' salary on average. So keeping your workers on board has a direct impact on your bottom line. While most retail jobs are entry level, it's important to highlight the different opportunities that await from early on rather than putting someone to work and assuming they'll stay happy in that role. With apps like JobStack, you can also make sure that the workers you most appreciate keep coming back to you.
Solution: Take the time to discuss the future career options available from the start. Many may expect the standard associate-supervisor-manager pathway, but the opportunities don't necessarily end there. Arrange time with your workers to show you respect their schedules. Have a conversation to determine what their personal and business goals are and discuss what opportunities may be available to them that work with those goals. Make sure that the pathway to that next position is clear: what will they need to accomplish to get there? Encourage individuals you want to keep on your team to look at their potential futures with you; they'll be more likely to stick around to work toward that potential.
There will always be new challenges, but the ways you adapt to overcome them will make the difference between hitting your business goals and struggling to make ends meet.
Anne M. Obarski, a professional speaker and trainer helping companies on profit building, said it well: "Great employees are not born, they are developed in a business atmosphere where training is stressed, individuality is encouraged and personalities are respected. Word travels about the work environment in all sizes of stores. The key to recruiting quality employees is promoting and possessing a positive work environment no matter how large or small you are."