There's plenty to look back on as we prepare for the new year. When it comes to staffing, it's been a jam-packed 12 months of change, shifting trends, and for some, surprising outcomes. What are some of the biggest takeaways in the staffing industry from 2019? And how can you use them to prepare for your 2020 workforce and hiring strategy?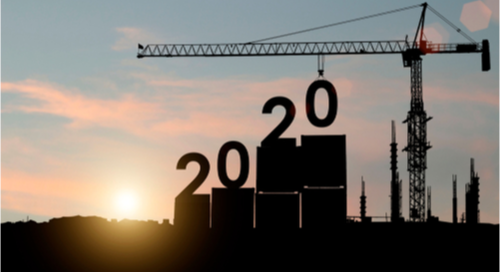 Talent Deficit
When surveying roughly 1,500 managers, TrueBlue found that:
32% of managers have been unable to find workers to fill low-skill positions.
46% of managers could not find workers for middle-skilled jobs.
35% of managers can't find workers for high-skilled jobs.
Patrick Beharelle, TrueBlue CEO, says "Low unemployment coupled with globalization, accelerated technology advancement and evolving work models are creating talent deficits across all skill levels within organizations." He explains, "The skills supply is not keeping up with demand, which is fueling a greater intensity in an already competitive labor market and adversely impacting productivity, service quality, and revenue growth for business."
To help combat the labor shortage, 41% of managers plan on raising compensation for entry-level workers while 46% plan to train and hire the long-term unemployed.
Unemployment
The national unemployment rate decreased in November from 3.6% to 3.5%, a minute but important insight. According to the US Bureau of Labor Statistics (BLS), temporary help services added 4,800 jobs in November while temporary staffing penetration rate stayed at 2% with a .02% increase year over year, an average of 50 jobs added per month over the past 12 months.
US initial jobless claims dropped to the lowest levels in seven months at the end of November and total initial jobless claims for the last week of November fell 10,000 from the previous week's unrevised level to 203,000.
Recession
The economic forecast for the US is more optimistic now than three months ago, with an expected growth of 1.7%, according to the UCLA Anderson Forecast. The report notes improved financial conditions, housing, and employment outlook, and relaxing of trade tensions along with a modest improvement in business fixed investment as causes. Still, senior economist David Shulman warns, "Make no mistake, although we have lowered the risk of a recession, the second half of 2020 remains problematic for the economy."
Workplace
Trends in the workplace continue to evolve as consumer trends increasingly influence the talent market. There were a number of shifts in workplace consciousness, including:
Diversity and Inclusion: The movement toward increased diversity and inclusion in all aspects continues to gain support and momentum, particularly in the business world. Promotion of conscious inclusion continues to be an important thread championed by some of the largest and most successful companies worldwide, with the Diversity and Inclusion Benchmark Report offering "actionable yardsticks for companies to measure themselves on diversity-related metrics and parameters."
Changing face of consumers: The U.S. has an aging population with declining household size and for the first time ever, there are five generations in the workforce. To adapt to generation-gaps, businesses need to adapt to offer cross-generational learning and opportunities.
Staffing Swings: There are increase quit rates as employees feel more empowered in their careers. Expectations are higher than ever, for both work-life balance and pay rate, with 25% of millennials expecting a promotion within 12 months. Many employees demand flexibility and meaning within their work, which is one of the causes of the increased demand for remote work. The Global Workplace Analytics and Flexjobs report show a 159% increase in 2017 from 2005.
Temp Safety
There has been added focus on keeping temp workers safe, particularly by the Department of Labor (DOL) and the Occupational Safety and Hazards Association (OSHA). As the number of temp workers rises, the importance of keeping this growing workforce safe, compliant, and under regulation is a continued battle for legislators and businesses in a variety of industries.
Tech Disruptors
Tech has infiltrated every aspect of business and industry – and staffing is no exception. With mobile apps, rising gig work and workers, and the majority of things available at your fingertips – we've seen the landscape of staffing change dramatically in the past few years. This year, in particular, we've seen a boom of growth in job searching and placement apps, like PeopleReady's JobStack. JobStack allows customers to place and manage orders seamlessly, all through a mobile and desktop application.
JobStack lets customers submit orders and hours, rate workers, and get real-time notifications without the need for direct branch assistance, unless they want it, of course. These features are available at any hour, no matter where the customer is – so gone are the days of worrying about reaching a staffing company last-minute for workforce coverage.
Since JobStack first launched in 2017, there have been over 4.8 million shifts filled through the app with over 68,000 daily associate users. Over 17,000 registered customers turn to the app to find workers – and we've seen an increase of 43% of shifts through PeopleReady filled via JobStack.
Out of those shifts, 55% of JobStack dispatches are outside of business hours – ensuring workers 24/7. Not only is the timing of essence when it comes to operations, but also the quality of workers for each particular job. It is crucial customers' needs are met – and exceeded – when working with their staffing company. The average associate rating on JobStack is 4.3, ensuring only the best workers are at their beck and call.
There has also been an enormous success within our Associate Referral Program, with 14,000 referrals created and nearly 21,000 shifts worked by referred associates. Now that's a lot of shifts covered by dedicated workers…and we expect to see that number continue to rise as we welcome the new year.
It's likely impossible to condense a summary of a year in staffing perfectly, with so many industries and variables, but one thing we can surely look forward to is another year of breaking records, working with incredible customers, and putting people to work.